Syria Video Footage Shows Rebels Evacuating Homs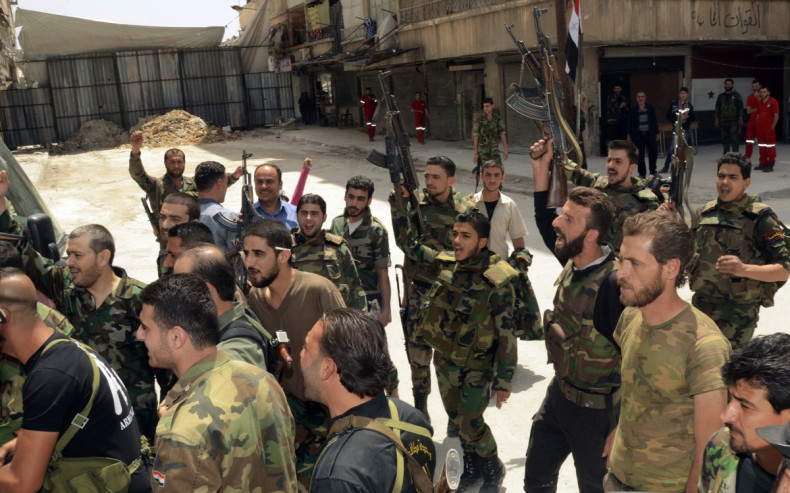 Online videos have emerged that are said to show Syrian rebels withdrawing from the flashpoint city of Homs, once the symbolic heart of the revolution.
The deal for the evacuation of 1,900 fighters was a significant victory for Bashar al-Assad less than a month before the presidential election. Under the agreement, rebels with only light weapons were allowed to leave Homs in exchange for the release of captives held by rebels in Aleppo and Latakia province and the easing of a rebel siege of two Shiite towns in northern Syria, Nubl and al-Zahraa.
Sunni Muslim fighters had resisted the deal in the besieged Old City of Homs for more than a year, despite continuous bombardment by Assad forces.
Video footage showed a group of men boarding a bus under the eye of a dozen men in khaki uniforms and black jackets marked "police". A UN-marked white car monitored the operation.
Homs, known as "the capital of the revolution", is one of the hardest-hit cities in Syria. In the historic Old City area, 2,500 people had been under siege and starving for more than a year.
The Syrian Observatory for Human Rights said rebels allowed aid into Nubl and al-Zahraa at the same time as the first buses collected the rebel fighters in Homs. Among those released by rebels were a Russian national and several Iranians, according to rebel sources.
In April, Dutch Jesuit priest Father Frans van der Lugt was shot dead in Homs by a masked gunman.
Van Der Lugt, 72, lived in Syria for decades and had played a key role in publicising the plight of the people of Homs, both Christian and Muslim.