Syria vote: Labour MP Stella Creasy tells constituents why she backed Isis bombing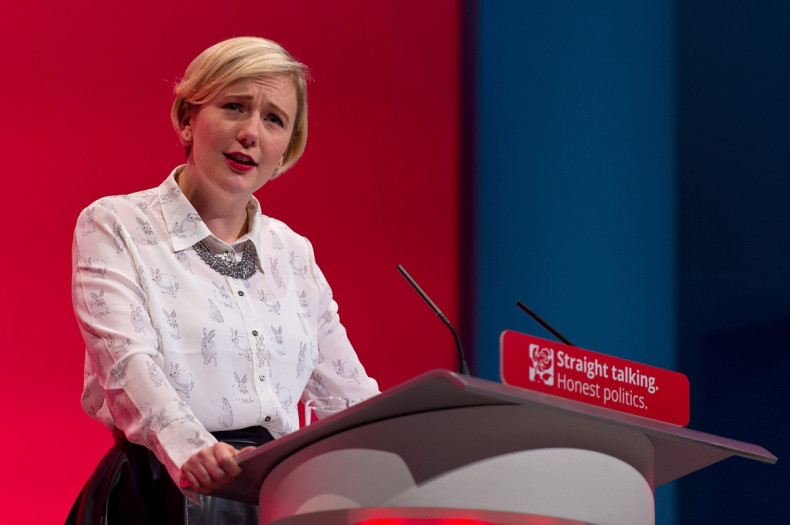 Amid recriminations after 66 Labour MPs voted with the government for Britain to extend the bombing of Islamic State (Isis) to Syria, one MP from the party took the step of holding a public meeting to explain her decision to her constituents.
After enduring several days of threats on social media as well as protests taking place outside her office, Stella Creasy, MP for Walthamstow and defeated deputy Labour leader candidate, defended her decision to vote for the bombing at a hall in her north-east London constituency.
Creasy told around 300 people: "The brutal reality was there was no vote made on Wednesday that would not result in the deaths of innocent people, the only choice we made was how to defeat IS (Daesh). These people are not freedom fighters, they will not stop. The question for the world is: Do we stand aside and watch, or do we act?"
Although she voted against military action in Syria in 2013, she said that what swayed her this time was that there was a peace process in Syria that involved all parties, including Russia, Turkey, Iran and Iraq. She expressed hope that a conference in Riyadh would unify Syrian opposition figures ahead of proposed peace talks.
The meeting was only open to Walthamstow constituents, who had to email the MP's office with their names and addresses. Due to security, they were then given the address of the meeting only an hour before it started. Outside the hall handing out leaflets were activists from the Stop the War coalition and the Socialist Party.
Creasy said before she voted, she had written out both the cases for and against British involvement in extending the bombing against the Islamist group in Syria. "There is never a perfect case. I went back and read carefully the two cases I had written. I am not saying there was certainty without doubt," she said.
She added that she backed the speech given by shadow foreign secretary Hilary Benn about how Labour was an internationalist party. However, she faced polite, but critical, questioning from her constituents, many of whom opposed her vote.
She was asked by one constituent whether it was right in a democratic process for her to vote for bombing when the majority of people in her constituency lobbied her not to. To this she replied: "I am not a delegate, I am a representative. You asked for me to go into Parliament to listen to those debates and to make a decision and to be held accountable and that is what I am doing."
Speaking to IBTimes UK afterwards, Creasy said political discussion should be about debate and disagreement but she, like many MPs, had been affected by vitriol meted out to her and some of her colleagues on social media following the vote.
She said: "Do people not think politicians are human beings? Nobody likes being told they should stabbed in the head, bottled, spat at, or evil; nobody likes that. But I didn't do this job for popularity, I went into politics to change the world and I am still trying to do that.
"I hope what came across was that it was a complex issue with no right answer – only different choices that all had consequences. I made the choice that I thought was right and I hope I have been held to account by the people of Walthamstow because I am a democrat as well as a socialist."
Following the Syria vote, the New Statesman reported that Creasy was the first serious target of an attempt to deselect a sitting Labour MP.