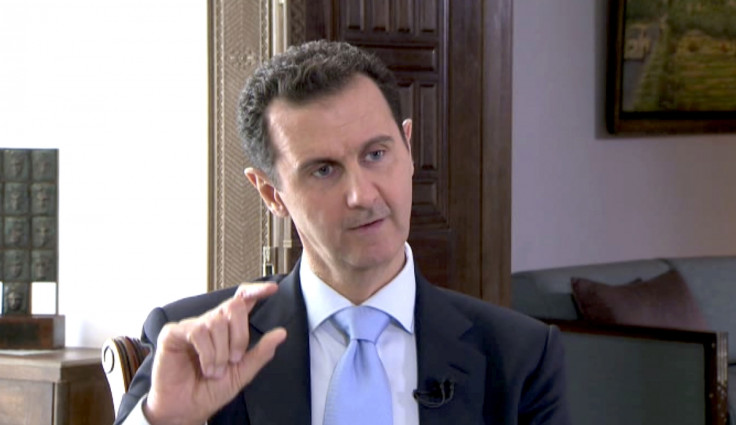 Syrian President Bashar al-Assad has denounced British air strikes against the Islamic State (Isis) in Syria as "illegal" and said that they will not defeat the militant group. Speaking in an interview before UK lawmakers approved a motion to bomb Isis (Daesh) in parliament on 2 December, Assad said, "Britain don't have the will and don't have vision on how to defeat terrorism."
With the RAF ramping up its missions against IS, Assad said that Cameron's strategy is not "comprehensive" and that the strikes will support terrorism. "It has to be from the air, from the ground, to have co-operation with troops on the ground — the national troops — for the interference to be legal. So I would say they don't have the will and don't have the vision on how to defeat terrorism," Assad said.
Just hours after Cameron won the backing of the Commons, RAF jets pounded an IS-controlled oil field. Assad said the move will only strengthen IS.
Uncoordinated strategy
"It will be harmful and illegal and it will support terrorism, as happened after the coalition started its operation a year or so [ago] because this is like a cancer," he told the Sunday Times. "You cannot cut out part of the cancer. You have to extract it. This kind of operation is like cutting out part of the cancer. That will make it spread in the body faster."
As he made his case for military action in Syria, Cameron said there are "around 70,000 Syrian opposition fighters" with whom the UK could "coordinate attacks on Isil (IS)". It later emerged that Ministry of Defence (MoD) officials feared that the assertion of a precise number could become Cameron's "dodgy dossier" and Assad derided the prime minister's claim.
"Let me be frank and blunt about this," Assad said. "This is a new episode in a long series of David Cameron's classical farce… Where are they? Where are the 70,000 moderates he is talking about? There is no 70,000. There is no 7,000."
The Assad question
Britain and the US have long maintained that Assad must leave power, but on 6 December, French Foreign Minister Laurent Fabius said that his departure would not be necessary to prior to any political transition in Syria, which is now in its fifth year of civil war. "The fight against Daesh is crucial, but it will only be totally effective if all the Syrian and regional forces are united," Fabius told Le Progres, a French regional newspaper.
"A united Syria implies a political transition. That does not mean that Bashar al-Assad must leave even before the transition, but there must be assurances for the future," he added. Iran's top foreign policy adviser to Supreme Leader Ayatollah Ali Khamenei said that the future of Assad constitutes a red line for Tehran as "he was elected president by the Syrian people".
Despite calls for Assad's ousting from a number of Western governments, the Syrian president insists that he is open to working in tandem. "If they are ready — serious and genuine — to fight terrorism, we welcome any country of government, any political effort," he said. "In that regard we are not radical, we are pragmatic. Ultimately, we want to resolve the situation in Syria and prevent further bloodshed."
He continued "It's not about love or hate… it's about reality. Are they truly ready to help us fight terrorism, to stop terrorists coming into Syria through their surrogate governments in our region or not? That is the real question. If they are ready, we will welcome them. This is not personal."