Pictures have emerged showing Isis militants blowing up the 2,000-year-old Temple of Baalshamin in Palmyra, Syria. They show militants rigging up the columns of the ancient structure with explosives and detonating them, with the temple reduced to a pile of rubble by the blast.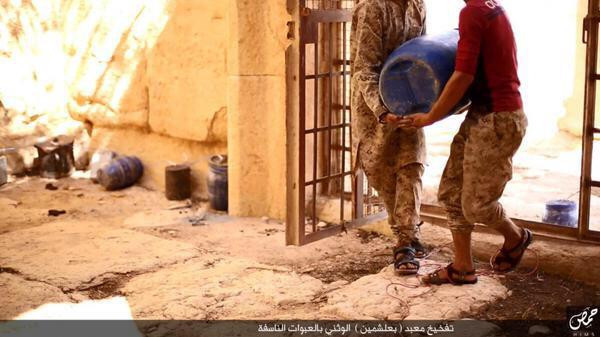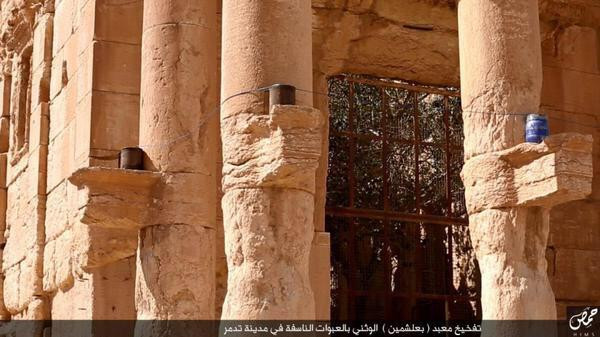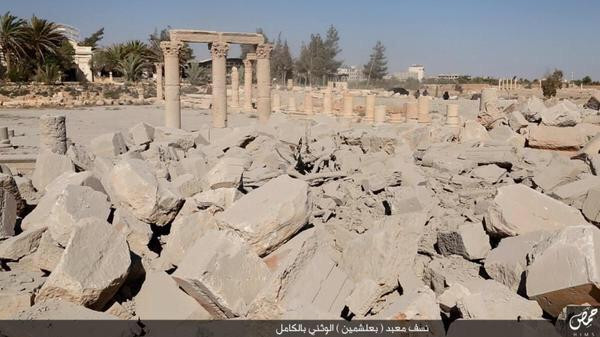 Differing accounts emerged of exactly when the temple was destroyed, with Syria's head of antiquities claiming it was blown up on 23 August, while the Syrian Observatory for Human Rights claimed it was destroyed a month ago. Unesco condemned the act as a "war crime".
The Greco-Roman city is a Unesco world heritage site, and the Baalshamin temple was one of its best known structures. It was dedicated to the Phoenician god of storms and fertilising rains, and parts are believed to have dated from 17AD.
Maamoun Abdulkarim, Syria's head of antiquities, told IBTimes UK that the ancient city was now "hostage" of the Islamic State, which considers holy sites dedicated to other deities sacrilegious, and has bulldozed and blown up ancient sites in areas it controls in Iraq. "Every day we have bad news. I'm sure in the [near] future we'll see more images and news about destruction by Daesh [Isis] in Palmyra," he said.
Abdulkarim said: "Palmyra is now hostage of Daesh. They saw the international reaction to the death of [archaeologist Khaled al-] Asaad and how Palmyra is important in the heart of all the people in the world and they want to show that they are strong. They haven't kept their promises to protect the ancient buildings. They are anti-civilization."
Islamic State has also destroyed an ancient limestone lion statue that stood outside the city's museum, and two Muslim shrines. One week ago, the group beheaded Khaled al-Asaad, the 82-year-old former antiquities chief in Palmyra, who reportedly refused to lead militants to concealed ancient artifacts.