Syrian government forces, backed by Russia, seized a massive quantity of weapons from an Islamic State (Isis) arms depot in the recently liberated city of Mayadin in eastern Syria.
Most of the weapons seized were the latest and made in Nato countries, including a UK-made 155 mm howitzer manufactured in 2011, a military officer told Russia's Tass news agency.
"We have seized the latest weapons made in the US, Belgium and the UK, that are also used by Nato states," Brigadier General Suheil al-Hassan, who led the anti-Isis operation in the city, said.
Explaining the massive nature of the haul, the general said: "We will need no less than six days to remove all the items that Isis militants left behind before fleeing.
"There are a lot of foreign-made weapons and various communication devices," he added, noting that the city served as the Isis capital in eastern Syria. Mayadin had a logistics centre with a well-arranged system of depots and maintenance facilities, he said.
Syrian troops also recovered light arms, anti-tank weapons, artillery guns and ammunition, improvised mines, tanks and armoured personnel carriers that terrorists had seized from Iraqi soldiers.
The haul included satellite communication devices, radar equipment, medical devices and a drone-manufacturing plant with dozens of drones.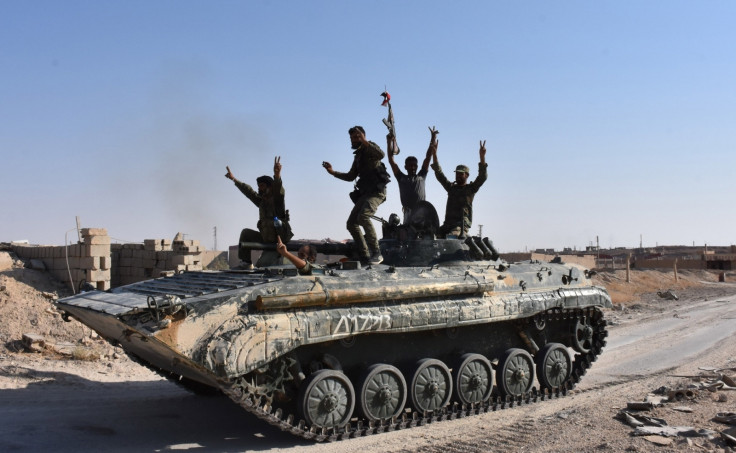 Mayadin is located 40km southeast of the provincial capital of Deir ez-Zor, on a key highway connecting Aleppo and Abu Kamal cities on Iraq's border.
Deir ez-Zor province was declared liberated in September after troops loyal to Syrian President Bashar al-Assad — backed by Russian air strikes — drove Isis militants out of the region.