Syrian Isis propagandist linked to Amaq news agency arrested in Germany, say police
The man identified only as Mohammed G was believed to have arrived in Germany in September 2015.
Police in Germany believe that they have arrested an Isis propagandist linked to the extremist's infamous Amaq news agency.
A 23-year-old Syrian man known only as Mohammed G, due to Germany's strict identification laws, was apprehended after arriving in the country at the height of the refugee crisis in September 2015.
It is believed that the man was sent to Germany to provide a link between the propaganda agency and its supporters in the west.
The news agency was first believed to be produced in 2014 during the battle for the town of Kobani in northern Syria, and has claimed terror attacks such as London Bridge, Manchester, Westminster, Paris and Berlin as well as dozens in the Middle East.
The federal prosecutor's office said the man was "strongly suspected" to be a member of the Islamic fundamentalists, saying: "He arrived here as a contact person between the Isis-linked news agency Amaq and potential attackers from the terrorist group.
"Specifically, Mohammed G had been in contact with a person who committed an arson attack on a Shia community centre in Sweden on 11 October, by mid-September at the latest.
"One day after the attack, the accused demanded a personal claim of responsibility from his contact person.
"The reason for this was that Amaq did not want to publish a report on the attack without such evidence."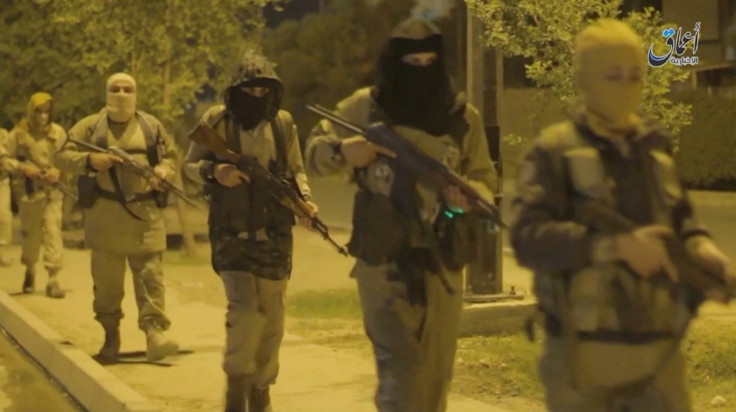 The news agency has published photo reports, videos and terrorist guides designed to aid potential jihadists whilst boasting about the areas they control in the Middle East and the casualties they have inflicted ion their enemies.
One man the suspect was believed to have been in contact with was an arsonist who was arrested in Malmo, Sweden, on terror charges after he threw a Molotov cocktails at a building.
A report of the incident was published by Amaq and in Isis' al-Naba propaganda describing the assailant as a "soldier of the Islamic State" newspaper although the attack only left the property with smoke damage and smashed windows.
Prosecutors did not outline any other attacks that the suspect may have been linked to but added that he is alleged to "spread propaganda for Isis in various online chat groups".
In May the US-led coalition claimed to have killed the founder of the Islamic State propaganda magazine. An airstrike in the Syrian province of Deir al-Zor was said to have killed Rayan Meshall and his daughter in the city of al-Mayadin.
© Copyright IBTimes 2023. All rights reserved.