A Syrian-Palestinian activist advocating for Internet freedom was executed soon after his disappearance from prison in 2015, his family have learnt.
Bassel Khartabil, a computer engineer who used his knowledge to advance free speech online, was detained in 2012, one year after Syria descended into civil war.
His family announced his death on a post on Facebook on 1 August.
"Words are difficult to come by while I am about to announce, on behalf of Bassel's family and mine, the confirmation of the death sentence and execution of my husband Bassel Khartabil Safadi," his wife, Noura Ghazi Safadi, wrote.
"He was executed just days after he was taken from Adra prison in October 2015," she continued. It is not clear how Khartabil's family obtained information about his death.
"This is the end that suits a hero like him. Thank you for killing my lover. I was the bride of the revolution because of you. And because of you I became a widow. This is a loss for Syria. This is loss for Palestine. This is my loss," Safadi concluded.
Amnesty International condemned the execution, describing the activist as a "symbol of courage, who fought for freedom to the very end".
It is believed the activist was killed after allegedly being tried and sentenced to death in a secret hearing by a military field court in Al-Qaboun, Damascus.
"These courts are notorious for conducting closed-door proceedings that do not meet the minimum international standards for a fair trial," Amnesty said.
It is believed Khartabil was initially held incommunicado, he survived solitary confinement and torture and was later transferred to Adra, a Syrian state prison. He then vanished from the prison in October 2015.
Soon after his disappearance from prison, an online campaign calling for his release, FreeBassel, was launched. However, his family never saw him again.
At the time, 31 organisations, including rights group Human Rights Watch, called on the Syrian government to "immediately reveal" Khartabil's whereabouts.
Khartabil received several awards for his work of advocacy to promote a free Internet, including the 2013 Index on Censorship Digital Freedom Award.
He was the founder of Creative Commons Syria, an organisation enabling people to share their work online using free legal tools.
In 2012, he was named one of Foreign Policy magazine's Top 100 Global Thinkers for "fostering an open-source community in a country long on the margins of the Internet's youth culture".
"Bassel was a coder and technology innovator who believed in freedom for his country and freedom of the internet," the Syria Campaign global movement, which advocates for a free Syria, said in a Facebook post.
"He believed in open source. He used his talents to contribute to global software and culture communities like Creative Commons, Mozilla Firefox, and Wikipedia. He built spaces for people to come together, communicate and share.
" Syria, Palestine, the Internet, the tech community, freedom activists around the world - we have all lost one of our greats,"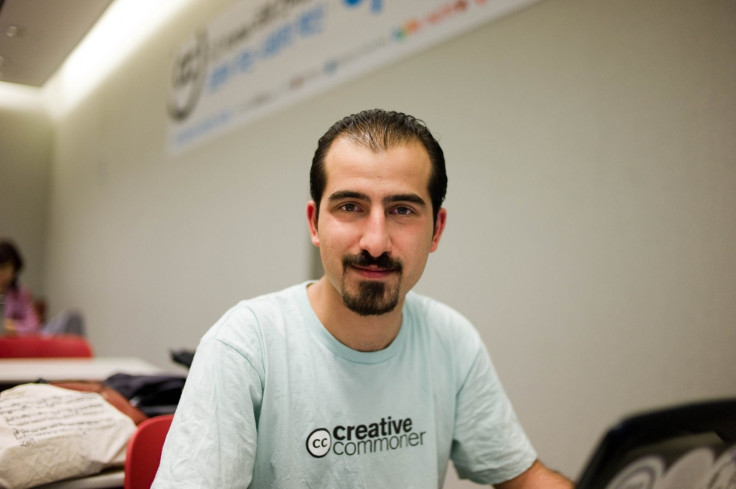 Conflict in Syria
Syria descended into war in 2011 , when President Bashar al-Assad deployed government troops to quash anti-government demonstrations in several areas of the country.
Assad refused to step down as violence spread throughout the region. Despite several ceasefires and the intervention of international coalitions, the conflict deepened and fostered the emergence of anti-Assad rebel groups.
The warring sides involved in the conflict are numerous. A US coalition backs some of the militia groups that want to overthrow Assad, including the Free Syrian Army and Syrian Democratic Forces.
On the other side, Russia, Iran and Hezbollah back Assad forces.
The Islamic State (Isis) terror group fights both pro and anti-Assad forces and aims to establish an Islamic caliphate throughout the occupied territories.
The conflict has resulted in the death of hundreds of thousands of people and the displacement of millions.