Syrian refugees crisis: Is Bradford a safe home for Muslim migrants in the UK?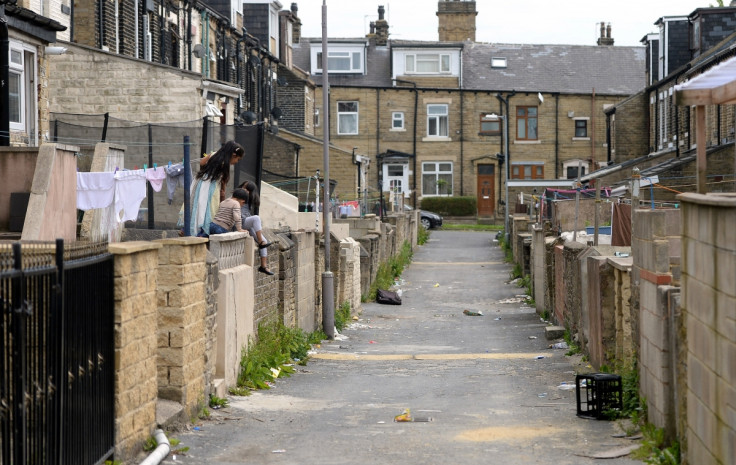 The three Dawood sisters were daughters of Bradford, West Yorkshire. But they are in Syria now, living in territory controlled by the terror group Islamic State, also known as Isis. Khadija, Sugra and Zohra Dawood left their husbands behind. But they took with them their nine children, aged between three and 15, when they ran away in summer 2015 and into the bloodied hands of IS jihadists.
Just a month after the Dawood sisters left came the culmination of Syed Choudhury's Old Bailey trial. The Bradford teenager, aged just 19, was an Islamist extremist planning to run away to Syria and fight for IS. Then Britain's security services caught up with him, and Choudhury got three years and four months in jail for preparing acts of terrorism.
Yet in an ironic twist, as some try to leave Bradford in search of a perilous new life in war-stricken Syria, the same city is welcoming with open arms those fleeing Syria. Bradford is now the home to at least 100 vulnerable Syrian refugees, half of those so far resettled here after rescue from camps in the Middle East. More are likely to join them.
Driven out of Syria, they were caught between warring forces: tyrannical president Bashar al-Assad on one side, IS on the other. Both have orchestrated the most extreme, perverse persecution of ordinary civilians: homes destroyed, family and friends tortured and slaughtered. Some have nothing left at all.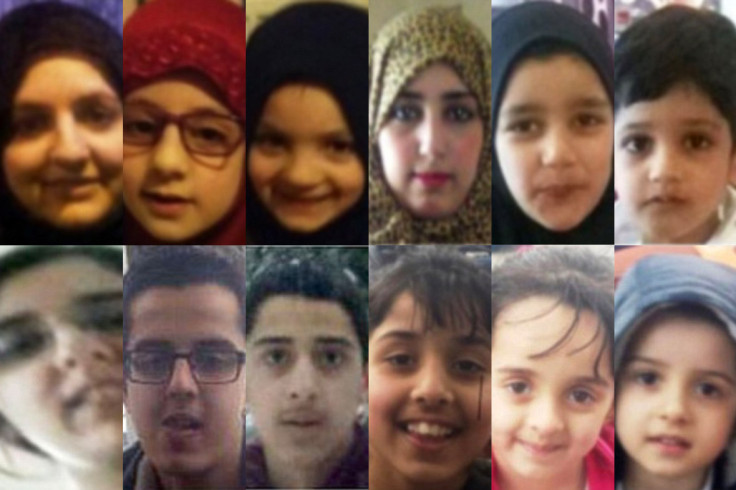 David Cameron, the British prime minister, has promised to resettle an extra 20,000 Syrian refugees here. But is Bradford, which fairly or unfairly has gained a reputation for being a radicalisation hotspot, the most suitable destination for people fleeing Islamist terror in the Middle East? Does this history of radicalisation, and the enchantment of some young Muslims by IS, not pose a security risk to these refugees, who may become targets after fleeing Syria?
All four 7/7 bombers were from West Yorkshire, one of who was born in Bradford. Islamist groups such as Hizb ut-Tahrir, which promote the ideal of an Islamic caliphate, operate in Bradford, stoking up tensions over issues like Gaza for their own nefarious gain. Ofsted, the education watchdog, has raised concerns that a Bradford school was not doing enough to protect students from extremism. And the shattering glass and firebombs of the race riots in past years still ring in the ears of Bradford's memory.
"Areas of cities and towns like Bradford or Oldham continue to be some of the most segregated parts of our country," Cameron said in a recent speech about tackling radicalisation. "And it's no coincidence that these can be some of the places where community relations have historically been most tense, where poisonous far-right and Islamist extremists desperately try to stoke tension and foster division."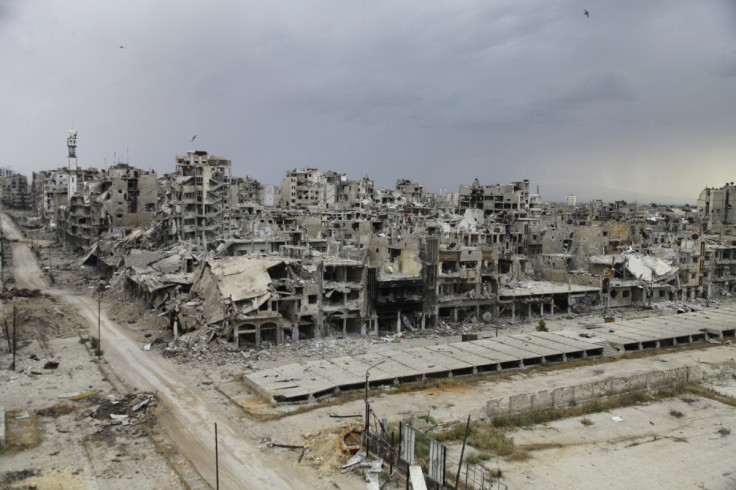 Bradford council was one of the first to declare itself open to Syrian refugees, saying that it would shelter those in need as it has done so often before with asylum seekers in its diverse city, which has a population of 528,200. And the city's large Muslim population – almost a quarter of residents – has been rallying to the Syrian cause for years, relentlessly raising funds and resources to send out to the camps in the Middle East.
Mosques, community groups, faith organisations, local authorities and services – all have been hard at work for the Syrian people. So it is no surprise that a large number of resettled Syrians have ended up in the hospitable arms of notoriously friendly Yorkshire citizens. There is the community support infrastructure there, in particular for Syrian Muslims, to help the refugees survive, settle and thrive.
"Within Bradford's Muslim community, there is a real sense of wanting to help people from Syria, help the situation," Hannah Stuart, a research fellow at the Henry Jackson Society (HJS) think tank who has studied counter-extremism in Bradford, told IBTimes UK.
"I don't think it's as negative a situation as people perhaps might think, because I know Bradford has been on the radar recently because of [the Dawood] family, and also because of the historical associations of Bradford, Leeds, more widely Yorkshire and Humber area with Islamism-inspired terrorism, in particular 7/7.
"I don't think Bradford has a specific problem any more than you might expect. Whereas it does have a long history of welcoming different communities and helping them to adapt as best as possible."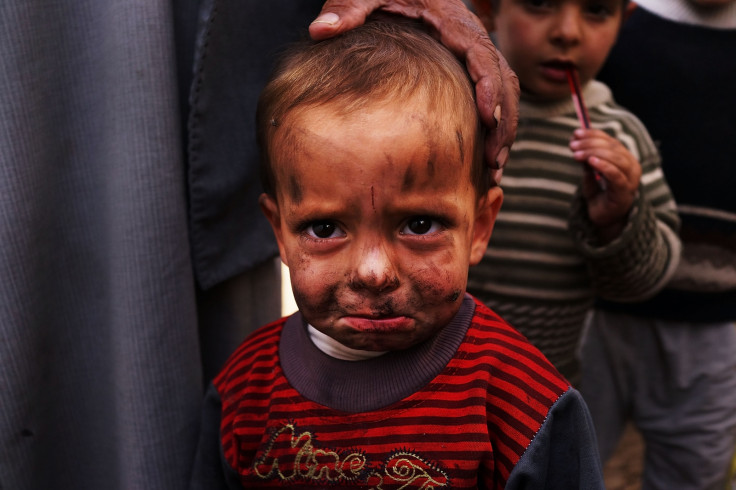 West Yorkshire Police has for years implemented a community policing strategy. It proactively partners with local groups and organisations in Muslim communities to improve perceptions of the police force and security services, in particular the controversial counter-extremism programme Prevent. Most importantly of all, it tries to build long-term, sustainable trust and confidence between police and the city's people.
In February 2015, Stuart authored a report on this community policing strategy in Bradford and her conclusions were positive: other police forces could learn from West Yorkshire's experience. "The focus on successful community policing and quality of life issues allows them to create resilient partnerships rather than attempting to force a relationship in response to a Prevent-related issue," said Stuart's report.
IBTimes UK asked West Yorkshire Police whether it believed the Syrian refugees in Bradford were at risk of attack by the small minority in the city who were radicalised, perhaps inspired by the explosion of IS across Syria and Iraq.
"Bradford has a proud history in the safe resettlement of people from all backgrounds and a number of Syrian refugees are now living peacefully in the community," saidsuperintendent Vince Firth, head of partnerships at Bradford District Police.
"Police are helping them to settle into life by taking part in a partnership programme with other agencies. This offers them advice on areas such as personal safety and has been created to give them the confidence to report any problems that may need the attention of the police.
"As a partnership, we want to make sure that anyone relocating to the district feels safe and able to integrate into the local community, and we will continue to provide support and reassurance where it is needed."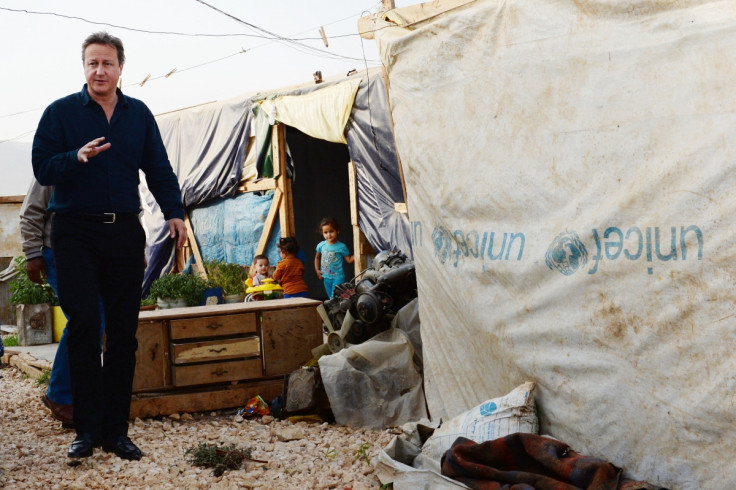 The first batch of Syrian refugees in Bradford appear to be settling in well, despite the horrors of their recent experiences. Former chicken farmer Walid Al Ahmed, who is a Syrian refugee in Bradford with his wife Esaf and their three daughters, told BBC News that Syrians are are "incredibly entrepreneurial, we are used to building out of nothing, we have learnt to depend on ourselves".
"We are hardworking and resilient, when Syrians come here they will not come to sponge off the benefits, they will want to work and contribute to a society that has given them a home."
Another Bradford-based Syrian refugee, an former shop-owner called Khalil, told Reuters he is "settled now, I feel safe, people are welcoming. I live in dignity here."
Stuart said Bradford has "been dogged with a negative reputation in terms of community relations".
"When you think of the term race riot, you think of Bradford. And that is the history of the 90s and the early part of the last decade. It's become a kind of lazy trope for integration issues and community cohesion," she said.
"I think it has had an overly negative reputation, particularly with regards to radicalisation. Because radicalisation is a nationwide problem and isn't limited to Bradford. I think the presence of Syrian refugees could help, if anything, in terms of countering the narratives of extremists."
© Copyright IBTimes 2023. All rights reserved.