A mother-of-two from Florida has been accused of murdering a teenager in revenge after he allegedly raped her six-year-old daughter.
Police say Connie Serbu, 41, lured 18-year-old Xavier Sierra to a wooded area in Naples before confronting him and shooting him dead.
She later reportedly confessed and told officers: "So I don't care, he raped my daughter, I don't care, he sodomised my daughter... she told me everything that happened."
Her brother, John Vargas, 29, was also said to be in on the plan but was shot dead in the confrontation.
Serbu, of Naples, was arrested and charged with second degree murder on 25 August following a lengthy and still ongoing police investigation.
Court documents say it was over Memorial Day weekend last year that Serbu's daughter told her mother she had been molested by Sierra several years ago.
After learning of the alleged sexual assaults, Serbu is said to have told friends of her desire to kill Sierra.
She even told her husband that "she was going to do something", and that he would have to take care of their children on his own, according to a criminal complaint seen by Naples Daily News.
On 7 July 2016, Serbu then allegedly enrolled the help of Vargas, her mentally disabled brother, to confront Sierra.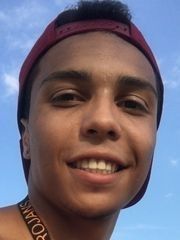 They left her house with two guns registered to Serbu, two stun guns, a potato to use as a silencer, an ice pick, plastic gloves, bags and paper towels before picking Sierra up, according to the complaint
The pair were said to have then driven Sierra to a wooded area and confronted him about the alleged sexual assault.
When they arrived, Sierra got out of the car and tried to run away, before wrestling Vargas for one of the guns. He was shot six times while Vargas was shot once in the abdomen, police said.
Police found Sierra's dead body in the 700 block of Goodlette-Frank Road, with Vargas's body found nearby.
It was not revealed in court documents who shot Vargas but simply that he had been shot first.
Both guns used in the incident were found at the scene. Gunshot residue testing revealed Serbu's hands tested positive for residue, the complaint states.
Serbu is currently incarcerated in the Collier County Jail with no bond.