Tactical voting could save Scottish Labour from total collapse due to SNP's rise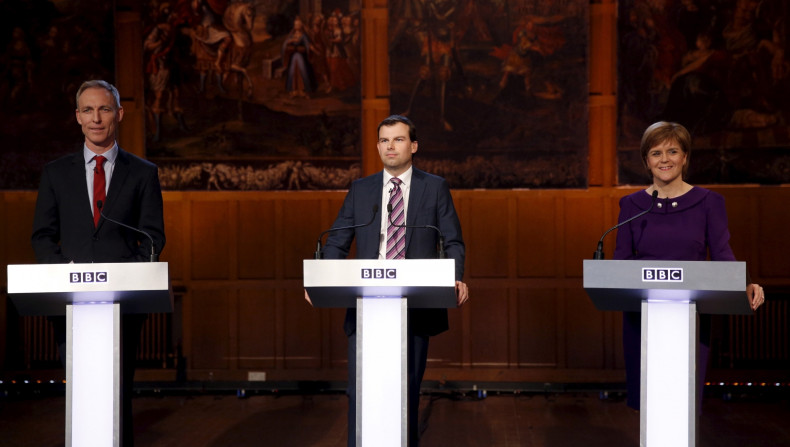 With the Scottish National Party (SNP) running away with a seemingly unassailable lead in Scotland, there is still a small glimmer of hope for Scottish Labour, according to a new opinion poll.
According to a YouGov poll, the SNP has a 24% lead over Scottish Labour, but that could be cut by over a third to 15% if voters put aside party affiliations to vote tactically.
Should this happen, YouGov President Peter Kellner says that tactical voting could save up to nine Labour MPs, including shadow foreign secretary Douglas Alexander, and two Lib Dems seats.
When voters were presented with the scenario of only one party being able to defeat the SNP, party loyalties shifted significantly. Almost half of all Lib Dem and Conservative voters said they would switch to Labour to beat the SNP candidate. Meanwhile, a third of Lib Dem and Labour voters would back the Tories in SNP-Conservative contests.
The poll also suggests that tactical voting could see Labour support surge from 25% to 37%, the Conservative vote from 18% to 29% and the Lib Dem vote from 4% to 26%.
Miliband calls for support
"I would urge people to vote Labour," party leader Ed Miliband said during a campaign visit to the Scottish capital, Edinburgh.
"I urge people from any party to vote Labour because I want as many votes as possible, because I think we have the best offer for the people of Scotland," he added.
Kellner concedes that the figures are theoretical, but his "own tentative projection" including tactical voting gives the SNP 42 MPs, Labour 13 MPs, the Lib Dems three MPs, and the Conservatives just one.
"With four weeks to go, things may change," Mr Kellner wrote on the YouGov website. "The SNP may be benefitting from a post-debates spike in support, which might subside. Some Labour and Lib Dem MPs with a strong personal following may be able to stop some of their past supporters from switching to the SNP. On the other hand, tactical voting might not be as prevalent in practice as our question indicates.
"However, given the significance of Scotland in this election – both constitutionally and in terms of its impact on whether Labour or the Conservatives end up as the largest party at Westminster – it is clear that tactical voting in Scotland may have a real effect on Britain's future."