Taiwan said it is closely monitoring its airspace after it spotted several Chinese surveillance aircraft and bombers flying around the island both on Saturday and Sunday (12 and 13 August), the latest in a series of Chinese military activities close to Taiwan, according to the self-ruled island's defence ministry.
The Chinese military carried out two rounds of drills involving a group of Xian H-6 bombers and Y-8 aircraft.
Chinese aircraft flew past Taiwan's southern tip through the Bashi Channel on Sunday, the ministry said. However, it remained outside of Taiwan's Air Defense Identification Zone (ADIZ).
After its flight through the Bashi Channel between Taiwan and the Philippines, the aircraft then flew northward and then later over the Japanese island of Miyako before returning to their base in China, Taipei said.
The Xian H-6 bombers and Y-8 aircraft were accompanied by a group of Chinese early warning aircraft and two Sukhoi Su-30 fighter jets in the Miyako Strait, the ministry added.
The Chinese bombers and transport aircraft had flown earlier on Saturday on the same route. However, the Su-30 and the airborne early warning aircraft flew only through the Bashi Channel, Reuters reported.
Taiwan's defence ministry said that it "closely monitored the manoeuvres by Chinese military planes," and that it had appropriate response measures in place to ensure the safety of its country.
China is yet to comment on its latest military activities in the region.
It is reported to be the third time this month that Chinese military planes were seen near Taiwan, according to Focus Taiwan News.
On 9 August, Taiwan spotted a Y-8 aircraft flying over the western Pacific Ocean, through the Miyako Strait and into the East China Sea, east of Taiwan.
Prior to that on 5 August, a group of Xian H-6K bombers and Y-8 aircraft were seen near Taiwan's ADIZ.
Beijing is known to conduct military exercises by flying its warplanes into western Pacific waters through international airspace and the Miyako Strait is one of the routes that it uses. It has long defended flying over and around Taiwan and Japan as legal and reasonable and insisted that the Chinese have never targeted any specific country or region during theses manoeuvres.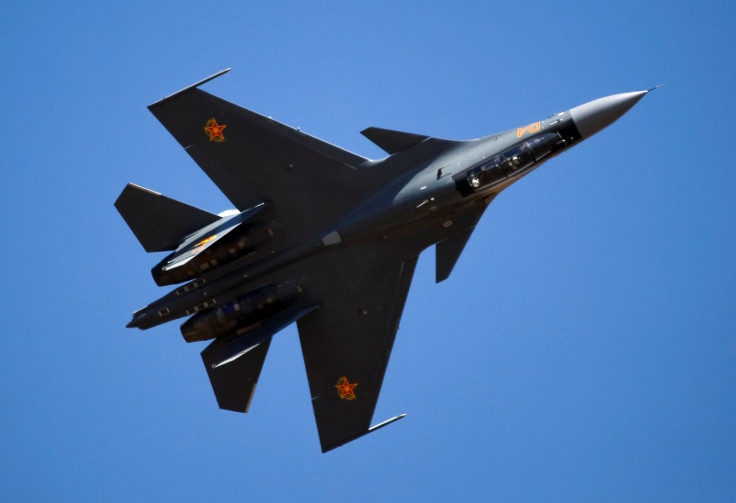 Earlier in July, Taiwan issued a strongly-worded statement in response to one of China's flybys and its dominance of the self-ruled island nation, saying it can defend itself and will "not back down" should the mainland choose to use military force to resolve problems between the two sides.
In a show of force against Japan, China, on 13 July, flew six long-range Xian H-6 nuclear-capable bombers between Miyako and Okinawa, to the northeast of Taiwan, which China claims as its own.
When Japan protested about the military exercise, Beijing warned Tokyo that it should "get used to" its military exercises instead of protesting.