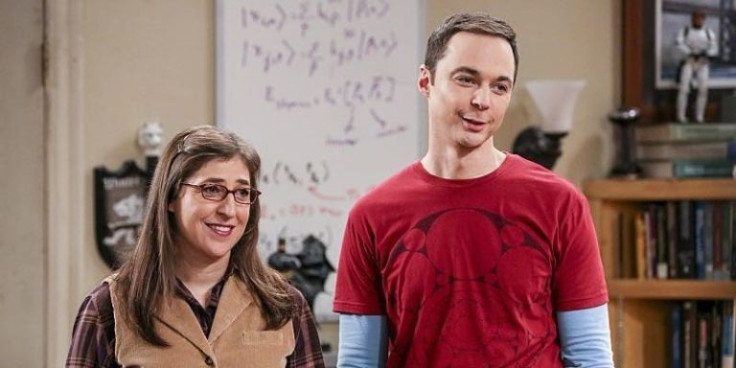 Mayim Bialik is paying a tribute to Spock on Star Trek Day and The Big Bang Theory fandom loves it. The actress, who plays Amy Farrah Fowler on the hit CBS comedy, took to Instagram to share a photo of herself dressed as the Vulcan commander, in a blue Starfleet textured uniform shirt.
Bialik, who sported short hair and pointy eyebrows in the photo, flashed Spock's signature Vulcan salute. The 41-year-old captioned the post saying, "Happy #StarTrekDay!! @CBSWatchMag."
Fans of Bialik flocked to the comment section to share their excitement at her transformation, with the most popular view being that her on-screen boyfriend Sheldon Cooper would love to see her in his costume.
A user commented, "Sheldon's fantasy," another wrote, "Amy should wear this outfit and stand in front of Sheldon. He'll drop his pants xD #justkidding #shamy." A fan went on to comment, "This would majorly turn Sheldon on!!!!" another noted, "It is an infallible way for Amy to make Sheldon succumb to her charm."
Star Trek movies have been referenced on The Big Bang Theory series several times. The show's quirky scientist character, Sheldon, has very fondly called Spock (played by late Leonard Nimoy in original series) his favourite hero.
"It always reminds me concept of 'stone paper lizard Spock," a fan recalled another asked, referring to their proposal, "Is this the marriage theme for Sheldon & Amy's wedding?"
A user thanked the CBS star for being a "strong role model" and replied saying, "You're a daily inspiration, @missmayim! Thank you for being such a strong role model."
Previously, actress Kaley Cuoco teased a "Star Trek" themed wedding for Sheldon and Amy. She told Entertainment Tonight, "But I think we're going to probably focus on the Sheldon and Amy situation for at least a couple of episodes."
The 31-year-old actress told the outlet, "Everything that you want to happen in the [season premiere] will happen. I don't know what the writers are planning [down the road], but I'm sure if it's a wedding, it will be some Star Trek theme, something hysterical."