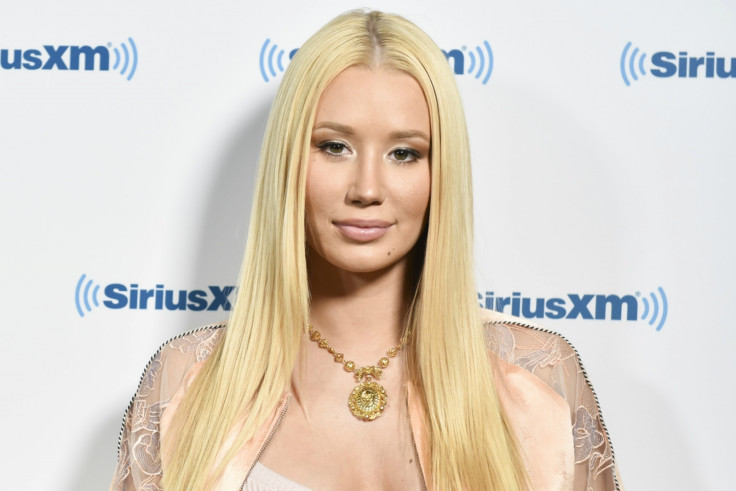 Iggy Azalea turned up the heat in a series of topless selfies on social media. The Black Widow singer took to Instagram to post photos, wearing nothing and trying to cover her breasts with her arms.
Azalea left her hair open as her long locks fell over her ample assets. She kept her look natural with nude lipstick and minimal makeup, and captioned the post saying, "Doing top secret stuff with @lofficielsingapore."
Her 10.6 million followers are loving her Instagram photos as one user called her "Goddess" and another said, "You are Beautiful." A fan of hers seem to be in awe of her topless selfie and commented, "Oh... my.... goddd. You are truly, a beautiful beautiful blessing. Thank you for being so amazing Iggy!"
"Omg, I would love to wake up to you every morning. Your eyes are amazing," a comment reads, while another replied, "Girlllll you slay my whole life."
However, the singer received some backlash for revealing too much skin on social media. One user criticised her saying, "When you become irrelevant so you take off all your clothes cause you got no talent," another noted, "You must be losing your stardom."
"When you're no longer relevant in the music industry," a user commented, while another noted," You are getting awfully desperate now."
Back in 2015, the Fancy singer revealed to Vogue Magazine, that she had a breast enhancement surgery done.
She was quoted as saying, "Four months ago, I got bigger boobs! I'd thought about it my entire life. I decided I wasn't into secret-keeping."
Azalea also spoke with Seventeen about her decision to get a boob job and revealed, "I'm not denying it. Denying it is lame. I don't think you should be ashamed if you made a change to yourself, which is why I've spoken about the changes I've made, like with my breasts."