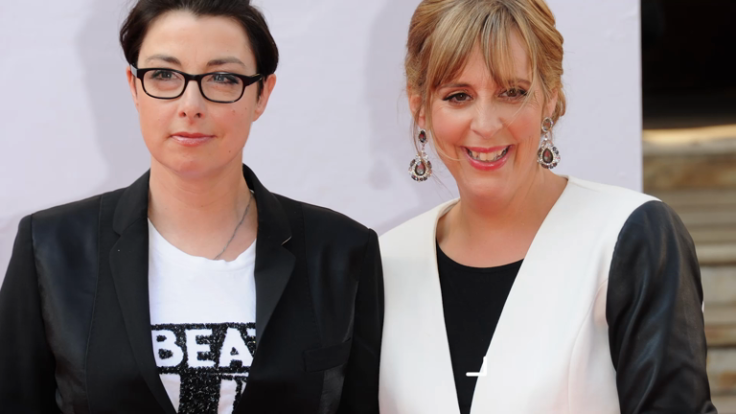 Amid the flailing ratings and mixed reception of The Nightly Show, Mel Giedroyc and Sue Perkins have dropped out of talks to potentially host the ITV programme due to their "busy schedules".
The new ITV comedy show – which has replaced the News at Ten – sees a different presenter front the show each week for its eight-week run. Comedian David Walliams hosted last week while Liverpudlian comic John Bishop has been in the driving seat this week.
Former Big Brother host Davina McCall is set to take on next week's episodes while former Bake Off duo – the hugely popular Mel and Sue – were thought to be co-hosting the following week.
But the duo have cancelled their slot, claiming in a statement: "We were approached to take part in the series, however, due to our busy schedule we were unable to make the dates work.
"We do wish the team all the best with the remainder of the series," they added.
The former Bake Off stars' announcement comes after The Nightly Show initially struggled with ratings and received poor reviews from critics during its first week. While the opening episode – hosted by Walliams – was watched by 2.9 million viewers on Monday 27 February, it dropped to 1.2 million by the following Friday.
Ratings appear to have improved slightly with Bishop at the helm, as viewing figures have begun to rise again. 1.4 million people tuned in on Tuesday and 1.6 million on Wednesday this week.
An ITV spokesman confirmed to the Radio Times that Mel and Sue were approached to host the show but stressed they had not been committed, stating: "Mel and Sue were never signed to present The Nightly Show.
"The production team undertook discussions with them about the possibility of presenting a week but due to their hectic schedule this wasn't possible."
The Nightly Show continues tonight (10 March) at 10pm on ITV.