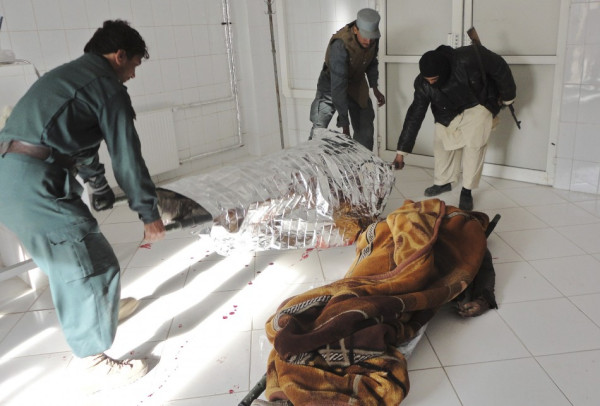 A deadly suicide attack at the US base in Afghanistan has killed three civilians for which the Islamic militant group Taliban has claimed responsibility.
The attack took place in the eastern Afghan city of Khost near the US military base. Local reports say the blast occurred at the entrance to the Central Intelligence Agency (CIA) office which is also close to the military airport. The death toll is expected to rise as dozens of people have been injured in the explosion.
"Initial reporting indicates there were some civilians wounded in the attack, but we won't be able to confirm that until ISAF officials have conducted a full assessment of the situation," a spokesman for the Nato-led International Security Assistance Force (ISAF) told the Pajhwok Afghan news agency in an email.
No casualties from the Nato side have been reported so far.
The region which is on the Afghanistan-Pakistan border has witnessed a surge in violence in recent months much like many other places in the strife-torn country. The al-Qaida-backed Haqqani militant group is reported to be active in the Khost region.