A Taliban suicide bomb and gun assault in an area near the defence ministry and the US embassy has killed at least 28 people, and wounded more than 320 in Kabul, Afghanistan. Among those killed and wounded were civilians and members of the Afghan security forces.
The attack, which happened during morning rush hour on 19 April, was the worst single militant strike in the Afghan capital since the 2011 suicide blast outside a mosque that resulted in the deaths of 60 people.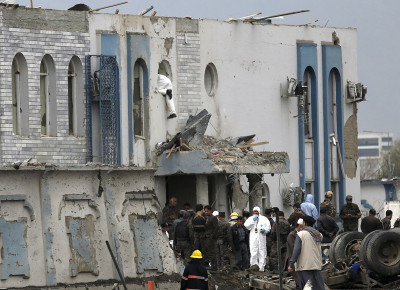 The Taliban took responsibility for the attack on their Pashto-language website, saying that they carried out the suicide bombing on "Department 10," a National Directorate of Security (NDS) unit that is responsible for protecting government ministers and VIPS. They then went on to say that the main gate at the front of the office had been blown up by a suicide car bomber that allowed other fighters, many of whom were also suicide bombers, to enter the heavily guarded compound.
Taliban spokesman Zabihullah Mujahid said in a separate statement that the attackers engaged in a gunbattle with Afghan security forces inside the building.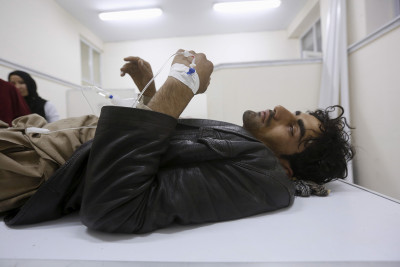 One witness, Amir, who works in a nearby restaurant, told Reuters: "I was here when a huge explosion happened. I saw three boys with severe head injuries. My uncle was injured and my brother is missing, I don't know what happened to him."
The incident came just a week after the Taliban announced its annual spring offensive, vowing "large-scale attacks" against government strongholds in a bid to oust the Western-backed leadership from power.