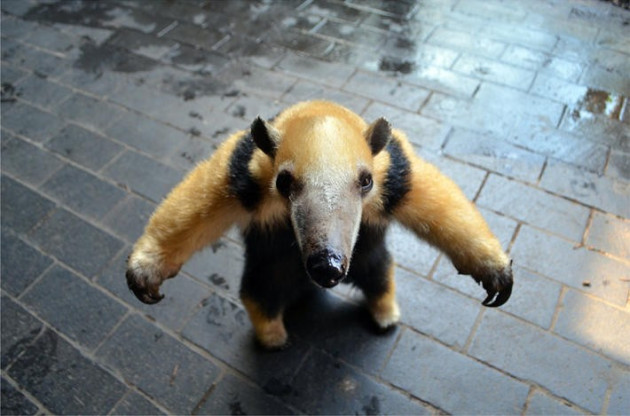 A blind anteater at London Zoo has been given the star treatment with her very own minder to point her in the right direction.
Tammy, a 12-year-old tree-climbing anteater, has become a much-loved face at the zoo, famed for her friendly nature, but her sight is not what it once was.
She is also one of the most popular animals during the zoo's late-night events.
With a fondness of walking on the public walkways during the open night, her poor eyesight - a feature common to tree-climbing anteaters - has meant that she needed a bit of extra help to navigate the crowds.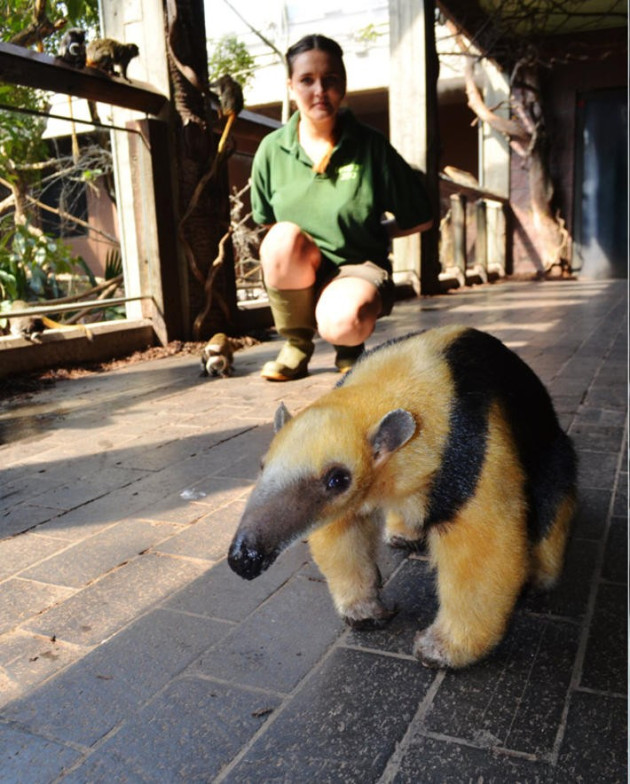 Keeper Caroline Westlake explained that to help her on her way, Tammy has been given her very own minder.
She said: "Tree-climbing anteaters are most active in the mornings and evenings, making Zoo Lates the perfect opportunity for visitors to see Tammy scaling the branches and investigating her home.
"To make sure she can go about her business exploring Rainforest Life, we're providing Tammy with her very own minder to gently guide her around our evening visitors. We're now keeping our fingers crossed that the A-list treatment won't result in any diva-like behaviour."