The Empire versus Power rivalry ignited yet again with 50 Cent heaping scorn on the Fox show's season 3 premiere for its alleged low ratings. The Starz show's producer and actor took to social media to post an article featuring a screenshot of Taraji P Henson and a headline claiming that Empire season 3 premiere ratings were poor.
According to E! Online, 50 Cent wrote in a now deleted Instagram post: "Well look at the bright side at least. You can eat your trophies. I was talking to old girl but you felt like you had to respond. SMH you know I love you Cookie. I got a new show for you BMF COMING SOON !!!#EFFENVODKA."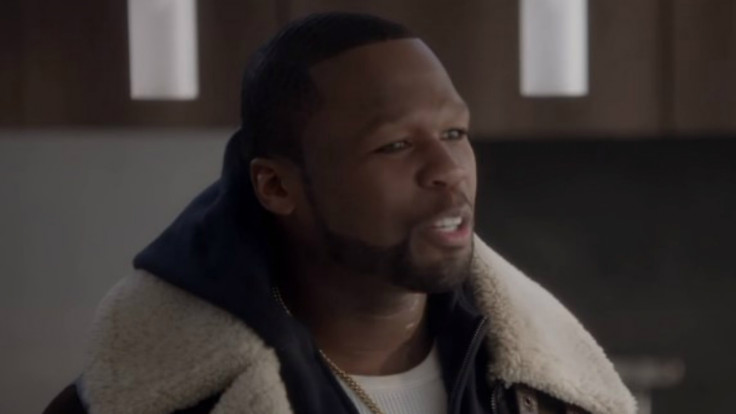 Later, Hensen responded to the rapper's criticism with her own message. She posted a screeshot of a recent story which said, "Empire remains the no 1 scripted show on broadcast TV after premiering to a 4.1 rating in adults 18-49 this Wednesday. It continues a trend of veteran shows opening well below their premieres last season( a 6.7, in this case) but in line with where they ended (it's even with a finale)."
Alongside the screenshot, the Empire actress hit back at 50 Cent saying, "For the confused ppl. Do REAL research!!! Loose change makes sooooooo much UNNECESSARY NOISE. STILL LOOKING FOR THAT DAMN CENT SIGN!!! I guess it's obsolete . AGAIN CONGRATS ON YOUR SUCCESS BLACK MAN!!! @50cent."
And it the Power show's actor commented on Taraji's post and spoke about a conversation he had with Empire creator Lee Daniels. He claimed that was working on a show that Fox is planning to replace Empire with.
The rapper wrote, "All this back and forth s**t is starting to turning me on Cookie, LMAO I ran into Lee Daniels at the gym on Sunset Blvd. he asked why I didn't except his offer to be on EMPIRE. I told him I have a lot going on, I'm actually working on the show FOX is gonna replace EMPIRE with, he looked at me like...why the f**k are you doing that? It's because I'm a drug dealer, and I was taught to get in, get your weight up, then take over. So that's the deal #EFFENVODKA #smsaudio #FRIGO."
Power season 3 airs on Sunday at 9pm ET on Starz Network, while Empire season 3 airs every Wednesday at 9pm ET on the Fox Network.