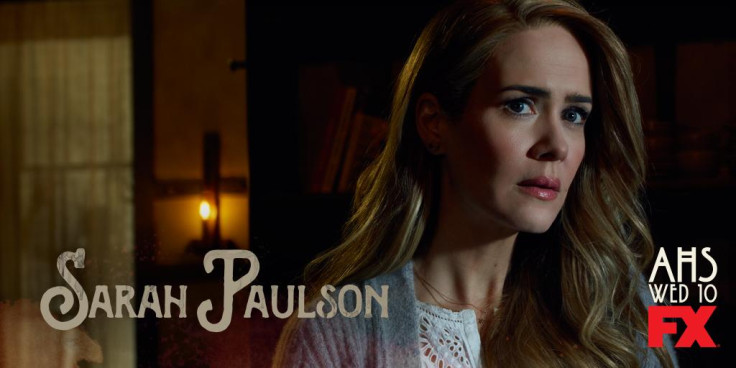 If the American Horror Story season 6 premiere blew your mind with its secretive theme and intricate plot, then brace yourself for a bigger twist that will be revealed in the upcoming episodes of AHS: Roanoke.
Co-creator Ryan Murphy teased that the upcoming episodes will feature a huge turn, and fans will not see it coming. Murphy told Entertainment Weekly, "You'll see starting in episode 6, the show has a huge turn and the thing that you think you're watching is not what you're watching."
According to co-creator Brad Falchuk, the theme and the plot are not the only secrets they are guarding. "Even though the subject matter has gotten out, it's irrelevant because nobody gets what we're doing. No matter what you think it is, it's not that. Then, episode 6 comes and you're like, 'Wait! What happened?'" Falchuk said of the upcoming twist.
Murphy added, "It's a hat on a hat on a hat on a hat that we've had to protect." Ryan revealed that the twist separates season 6 into two halves, and Falchuk added, "It's like [episodes] 1-5, 6-9, and 10 is its own thing."
Sarah Paulson who plays the lead character Shelby Miller in the show also admitted that this season will offer a big reveal. Paulson told Variety, "I know something and I can't tell you! I have to tease you like that, because you're going to go 'What?!' It's not necessarily connected, but something's happening. Something's happening that people are going to go nuts for. They're going to go nutty bobo nut town."
This big reveal will come later this season, promised the Emmy-winning actress. "I haven't (filmed) it yet. It hasn't been shot yet. But it's something that will be part of this season."
The sixth season of the FX's anthology series focuses on the experiences of a married couple Shelby (played by Paulson) and Matt Miller (Cuba Gooding Jr) who moved to Roanoke Island, North Carolina, only to find some paranormal activity happening in their house.
American Horror Story: Roanoke episode 3 will air on 28 September at 10pm EST on FX network.