Watch Star Wars Rebels season 3 premiere live online: Ezra and Kanan face Grand Admiral Thrawn
The Ghost team prepare for their biggest mission – direct assault on the Empire, in Star Wars Rebels season 3.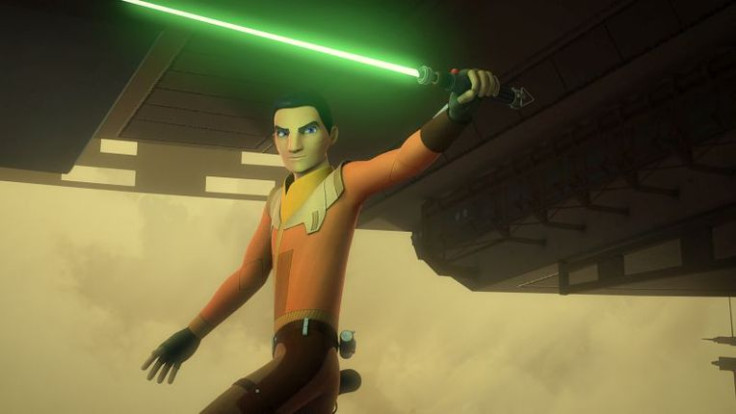 Star Wars Rebels season 3 returns this Saturday (24 September) at 8.30pm ET on Disney XD with an hour-long special episode titled, Steps Into Shadow. The chapter will introduce fans to a grown up and more powerful Ezra Bridger, blind Jedi Kanan Jarrus and introduce new characters like Grand Admiral Thrawn and Bendu.
The official description for the premiere episode reads as follows:
Having established a secret base on Atollon, the Ghost crew, now led by a more powerful Ezra, strengthens the rebel fleet by acquiring new resources and recruits eager to stand against the Empire. However, the Imperial efforts to eliminate the rebellion are now being led by the coldly analytical Grand Admiral Thrawn, whose strategic, tactical, and cultural insights make him a threat unlike any they have faced before. In Season Three, Ezra and Sabine take on new roles and challenges as the rebels prepare for their biggest mission yet — a direct assault on the Empire.
Click here to watch the episode via live stream. You can also watch the episode online on the Disney website.
The third season of Star Wars Rebels will bring forth a "greater rebellion" according to executive producer Dave Filoni. In an interview with Blastr, Filoni explained, "Season 3 I think we are really finally challenging the activity of that greater rebellion. Not just hinting at it, not just becoming a building part of it, but, it's a strange thing to say but I feel like in Season 3 we're at the point where a lot of people assumed we would have been at in Season 1."
"When people traditionally thought of what the rebellion against the Empire was like they picture the rebels having a lot of starships ... a lot of battles going on. They picture this vast thing. But we revealed it was actually smaller groups that slowly came together. I feel like you get a lot more payoff for that in this season, where we see them functioning," he added.
© Copyright IBTimes 2023. All rights reserved.