Disneyland Paris worker 'electrocuted to death' in the haunted house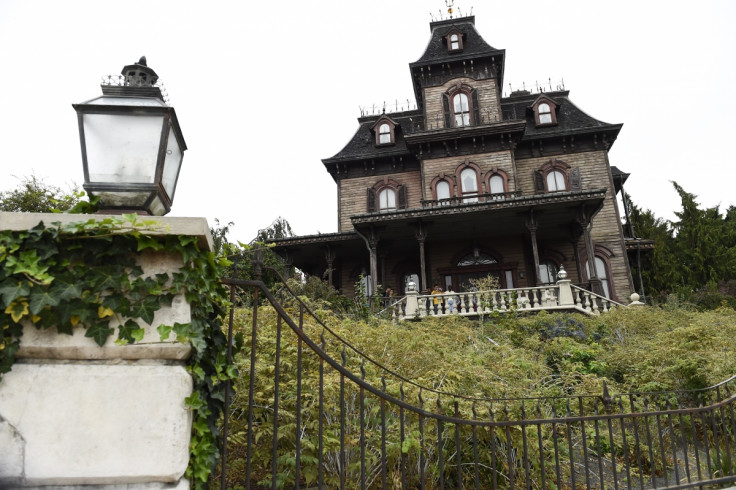 French police have launched an investigation after the dead body of a worker at Disneyland Paris was discovered in the theme park's haunted house. The 45-year-old man, who has not yet been named, is thought to have been electrocuted while working in the Phantom Manor attraction on Saturday morning (2 April).
The discovery of his lifeless body was made by staff between 8am and 9am, just before the park was due to open to the public. The ride, which features ghosts, zombies and an undead dog, was immediately closed down to visitors.
The employee was a father from Noisy-le-Grand in east Paris who had worked at the park since 2002. He had reportedly been trying to fix the attraction's lighting at the time of his death.
A spokesman for the prosecutor in nearby Meaux said an initial examination suggested the cause of death was "accidental death by electrocution". A post-mortem examination has been ordered, while police conduct interviews with other staff members.
Patrick Maldidier, a Disneyland union rep, told French newspaper Le Parisien he was very popular and "was someone who always had a smile on his face".
A spokesman for Euro Disney said it was "deeply saddened" by the death, adding: "We send our thoughts to the family and relatives." While the ride is expected only to reopen on Wednesday, the rest of the park remains open to visitors.
Some 15m people visit Disneyland Paris every year, with the park hugely popular with British families. This is not the first time one of its staff has died while working on attractions, however.
In October 2010, a 53-year-old cleaner was killed after getting trapped under a boat in the 'It's a Small World' attraction. The ride had been inadvertently switched on while it was being cleaned.
The following year five visitors were injured when a section of the scenery of Big Thunder Mountain Railroad came loose and crashed down onto a passing train. In 2013, a five-year-old boy was also seriously injured on the Pirates of the Caribbean ride after losing his balance and becoming trapped between a platform and the attraction's boat.
© Copyright IBTimes 2023. All rights reserved.