Taxpayers to Fund £100,000 House of Lords Toilet Refurbishment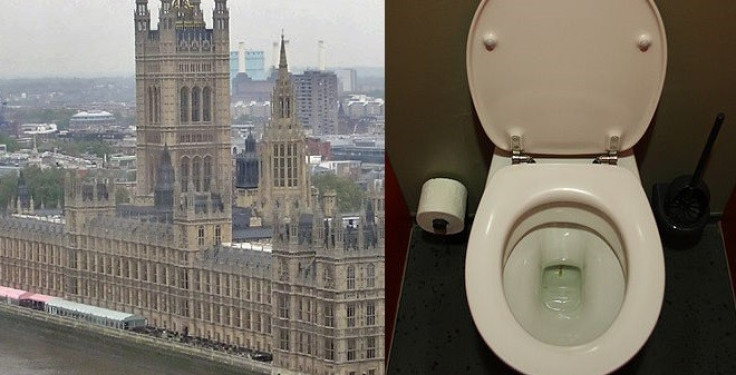 Taxpayers will have to pay up to £100,000 to refurbish two toilets used by VIPs at the Palace of Westminster, according to a House of Commons contract.
The toilets in the House of Lords are described as being in an "unacceptable condition for the high profile area they are in" and give a "poor image" to visitors, according to a job description on the government-online website.
The contract advert adds that the cost of minor demolition work and replacing "historic oak panelling" in the lavatories in the Salisbury Room of Westminster will be around £90,000-£100,000.
The paperwork states that the toilets have not been not been refurbished for over 20 years and have "reached the end of their serviceable life".
The cost of the refurbishment could run into six figures as the contractors will need to bring the amenities to "a standard that reflects a World Heritage site".
The advert says: "The toilets are principally used for Members and VIP guests of the Palace of Westminster. The lavatories are in an unacceptable condition for the high profile area they are in and they give a poor image of the Palace of Westminster."
The work will also include providing an accessible unisex disabled facility in the Salisbury Room area.
Taxpayers' Alliance chief executive Matthew Sinclair described the amount to uprgade the toilets as "eye-watering".
He told Sky News: "A family could afford to build themselves a home for this much cash.
"The parliamentary authorities need to ensure refurbishments to the estate provide value for taxpayers' money."
A House of Lords spokesman said: "The House of Lords has opened a procurement process to refurbish two toilets on the principal floor to ensure we comply with disability access legislation.
"As with all procurement we undertake this will be done with a determined focus on value for money for the taxpayer."
The refurbishment is expected to last six weeks starting in late August. It is thought that 12 companies have expressed an interest in carrying out the work.
© Copyright IBTimes 2023. All rights reserved.