Popstar Taylor Swift is rumoured to be dating her ex-boyfriend Harry Styles' best friend Ed Sheeran, according to E! News.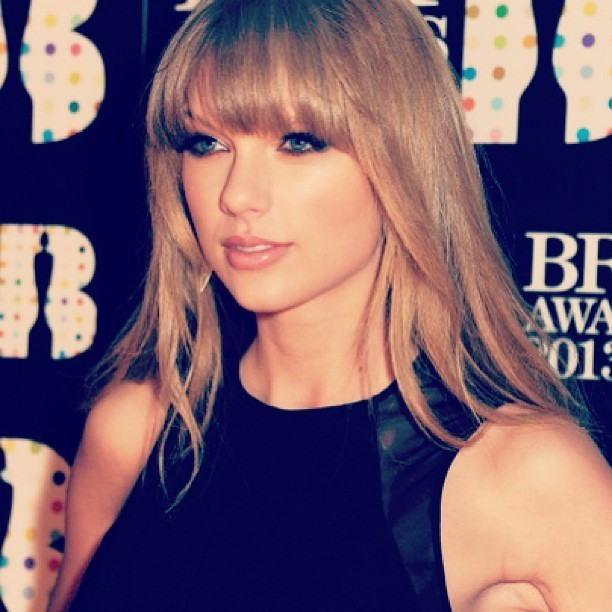 Reports have emerged that songwriter Ed Sheeran spent hours together with Taylor Swift in a hotel room a night before the 2013 Brit Awards. The couple, who have collaborated in the past, were seen hanging out in the hotel room till 4a.m.
A source told E!News that Ed Sheeran looked "very happy" when he finally emerged from the hotel. An eyewitness also claimed that Taylor asked her driver to escort Ed back home. "He looked very pleased with himself," he said.
Ed Sheeran replied to these reports saying that he and Taylor were just "good friends".
Apparently, the duo had dated for a brief period of time last Spring. However, they decided to split to concentrate on their careers. Another source said, "He thinks she is really cute, and they have a great chemistry together."
Another source was quoted as saying: "Taylor made it clear when they go off on tour she wants Ed to be her boyfriend."
Ed Sheeran had earlier said he was not good looking enough for Taylor Swift:
"We had great fun when we met, but I don't think I'm Taylor's type. If you look at all the dudes she's dated, they are all tall, brown hair, brown eyes, very attractive and all the girls scream for them. I'm chubby, ginger with blue eyes."
Taylor, on the other hand, has been more outspoken regarding her attraction for ginger-haired men, saying: "I like people with red hair. I would do a ginger."
Taylor and Sheeran have been fast friends for quite a while now. On Sheeran's 22<sup>nd birthday, Taylor tweeted: "So, one of my favourite human being on the planet turns 22 today. I hope @edsheeran has the most perfect show in LA tonight! HAPPYBDAYYYY!"
To that, Ed Sheeran took reference from her song '22', saying: "I don't know about you, but I'm feeling pretty damn 22 right now."
Meanwhile, Harry Styles' feelings aren't known yet. Taylor Swift's alleged new boyfriend is a marked contrast to her ex-boyfriend. A source close to her said she (Taylor) wanted to go out with someone who could make her "happy on a different level".
Ed Sheeran was a pillar of support during Taylor's split with Harry Styles in January.