Taylor Swift reportedly thinks Tom Hiddleston could be "the one" for her after recently splitting from Calvin Harris with whom she was in a relationship for 15 months. The Thor actor just days ago confirmed he was dating the 26-year-old songstress.
"Tom, how are you doing? How are you and Taylor? Are you guys officially dating?" a reporter asked, according to TMZ. "Yeah, man," Hiddleston is reported to have replied.
The new couple first ignited romance rumours when they were pictured kissing on the beach of Misquamicut in Watch Hill, Rhode Island on Tuesday (14 June). A source has now told EOnline that Swift and the 35-year-old actor were immediately attracted towards each other with Swift considering Hiddleston to be "the one".
"Taylor was hesitant to get involved so quickly after Adam [Calvin Harris] ," the source said. "But she felt that Adam was not giving her what she wanted for sometime so she was ready to move on towards the tail end of their relationship anyway."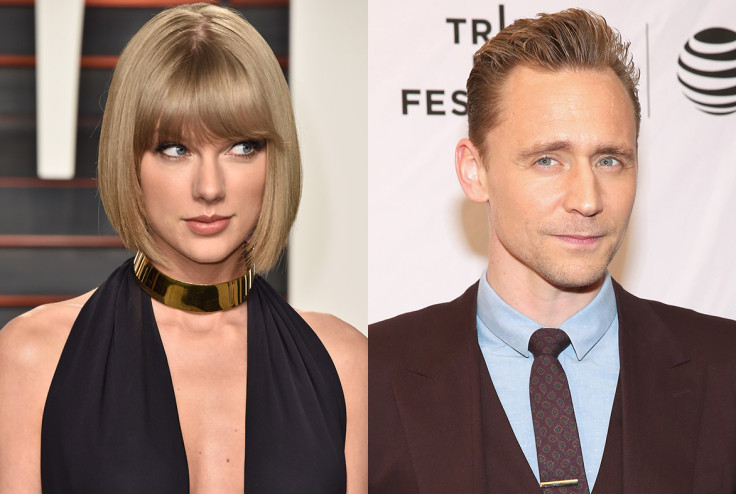 "There was an immediate attraction [when Taylor Swift met Tom Hiddleston]," the source said. "She felt like she was a little school girl with a huge crush. She loves the fact that Tom acts like such a mature man. She lives that he is older. She feels very safe and protected with him. The attraction is very strong."
"Tom wants to be with Taylor," the source continued. "Taylor said she thinks he is the one, as odd and new as it sounds."
The source also said that the 26-year-old singer "is not on rebound mode, even though Tom questioned it a little when they first started talking."
Meanwhile, Swift and Hiddleston were spotted dancing at Selena Gomez's concert at Bridgestone Arena in Nashville on Tuesday (21 June). "Taylor invited Tom to go. Tom always wants to please Taylor and show her that her friends matter. Taylor likes that about Tom," another source said.
Taylor's childhood bestie Abigail Anderson and her boyfriend Matt also attended the concert. Anderson has shared a video of the new couple enjoying their night out on her Snapchat account.