A photo of Taylor Swift's alleged groping incident got leaked online on Saturday (12 November) despite being under court seal. The "extremely personal and sensitive" photo has been submitted as evidence in an alleged sexual assault lawsuit against a former Denver radio host.
The photo published by TMZ shows Colorado's 98.5 KYGO's former DJ David Mueller's hand placed behind the 26-year-old singer's dress. The alleged incident took place during a fan meet-and-greet in June 2013 following her performance at the Pepsi Center.
According to TMZ, the songstress had requested a judge to order the photo be sealed.
The judge had granted her request by ruling that "the widespread dissemination of this image might significantly complicate jury selection."
According to E! News, Swift in a videotape deposition has said that in no way Mueller accidentally groped her.
"Right as the moment came for us to pose for the photo, he took his hand and put it up my dress and grabbed onto my a** cheek and no matter how much I scooted over it was still there," Swift said.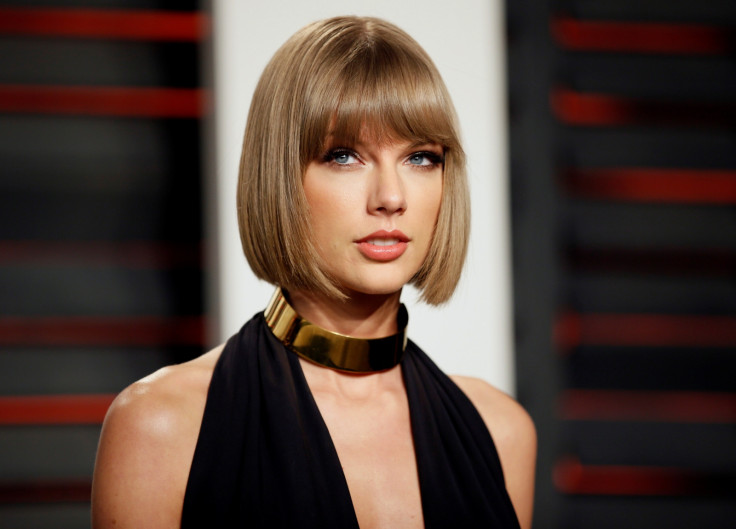 Mueller was fired two days after Radio station KYGO-FM was presented with evidence of the alleged incident. However, Mueller has maintained his innocence and has claimed that one of his of his superiors at the station committed the alleged assault.
In 2015, Mueller sued the songstress after he was fired from his job following her accusations. But, Swift counter-sued Mueller stressing that the incident really happened.
"I remember being frantic, distressed, feeling violated in a way I had never experienced before," Swift said in the deposition. "A meet-and-greet is supposed to be a situation where you're thanking people for coming, you're supposed to be welcoming people into your home, which is the arena for that day, and for someone to violate that hospitality in that way, I was completely stunned."