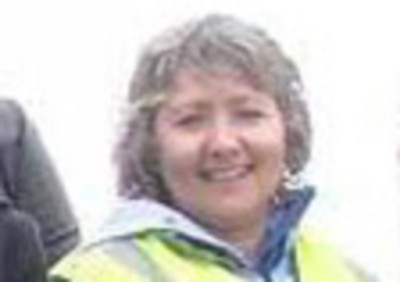 A teacher who was stabbed in her classroom in Leeds died from "shock and haemorrhage", an inquest has heard.
Ann Maguire, 61, suffered a number of stab wounds but one to her neck severed a jugular vein, which proved fatal, Detective Chief Inspector Nick Wallen.
She was killed while teaching a Spanish lesson at Corpus Christi Catholic College on April 28 where she had worked for more than 40 years.
A 15-year-old boy had been charged with her murder and was due to stand trial later this year.
Detective Chief Inspector Nick Wallen of West Yorkshire Police told the hearing: "A stab wound to her neck severed her jugular vein and was the fatal injury."
He said a post-mortem examination carried out by a Home Office pathologist revealed the cause of death for Maguire, who was born in Wigan, was "shock and haemorrhage".
She was due to retire in September. Corpus Christi head teacher Steve Mort described her as the "mother of the school".
Maguire lived in the Moortown area of Leeds with her husband Don. She leaves two grown-up daughters and two nephews who she brought up as her own sons after the death of her sister nearly 30 years ago.