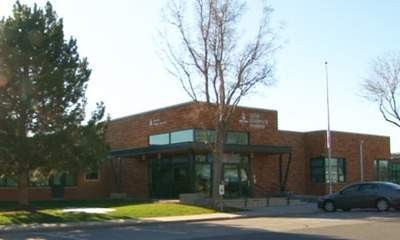 A teacher taped up the mouths of her entire class of seven-year-olds to curtail their unruly behaviour, it has emerged, after the mother of one of the children made a complaint to police.
Parents were shocked to learn about the incident, which occurred at the Fulton Academy in Aurora, Colorado on Thursday.
All 28 pupils in the seventh-grade class had a strip of adhesive tape attached to their lips to keep them quiet, said Tenisha Bynes, whose daughter was left in tears by what had happened.
"My daughter's been in the house crying, begging me not to send her back to school," Bynes told local network KUSA-TV. "She said that she'll do good in home school. She doesn't want to go back to a public school."
Her daughter said: "When she put it on, it was like, OK, and then, like, it started to hurt my mouth. It's also hard for me to breathe with the tape, too."
Police have investigated the incident, but will take no further action after concluding that no crime took place.
"The incident did not meet the elements of any municipal violation or state statute," Aurora police said in a statement.
The teacher said the incident had begun as a "joke", a claim the students later confirmed to police. The children were initially laughing, and had asked the teacher to tape their mouths, police said.
The teacher, who has not been named, is on paid leave while the schools authority conducts its own investigation.
"Due to privacy laws, we are unable to discuss these allegations specifically," said Paula Hans, a spokeswoman for the district authority in Aurora.
"When we receive allegations of this nature, we immediately contact the police, begin our own investigation and possibly place the staff member on administrative leave during the investigation.
"We do not condone any inappropriate adult conduct toward students, and we cooperate fully with the police."
In her statement to police, the teacher said she didn't "think anything bad" about what had happened.
She could not be reached for further comments.