Team GB failed to add to their athletics medal target on the penultimate evening of competition despite entering five finals on Friday evening.
Sophie Hitchon, Steve Lewis, Jo Pavey, Julia Bleasdale, Lisa Dobriskey, Laura Weightman and the men's 4x400m relay team all failed to medal across the five finals as Team GB remain on four athletics medals.
The greatest disappointment surrounded the relay quartet of Conrad Williams, Jack Green, Dai Greene and Martyn Rooney, who finished fourth behind the teams from Bahamas, United States and Trinidad and Tobago, with Rooney, who ran the final leg, unable to grab a medal.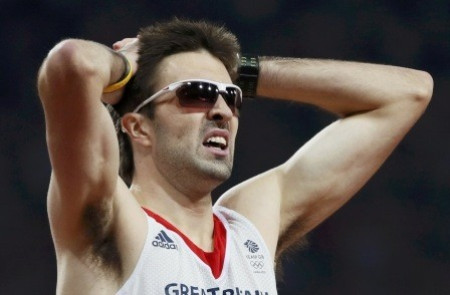 Previously, Lewis, the pole vault British record holder cleared 5.75m to propel himself into contention for a medal, before three successive failures at 5.80m saw him finish joint fifth, as Frenchman Renaud Lavillenie strolled to victory.
Hitchon, another British record holder, had produced a sterling display to reach the women's hammer final, but could only throw 69.33m in the final, as she finished last.
In the women's 5,000m final, lead out runs from Britain's Pavey and Bleasdale couldn't yield a medal, as the pair finished seventh and eighth respectively, as Meseret Defar claimed an unlikely gold.
Pavey said: "To have another chance to run in front of this amazing crowd was amazing, I really enjoyed it. I was worried if my leg would hold out, but I enjoyed it. I found it hard but I am really pleased. I have loved it here."
Bleasdale said: "I came to this Olympic Games saying I am not here for the tracksuit and I think I have shown I am capable of competing with the best in the world. The next stage is to show I can be one of the best in the world."
A scrappily run women's 1500m final saw both Dobriskey and Weightman finish off the pace as Turkey's Asil Cakir won her country's first track gold.
"I was expecting the pace to go a bit earlier and I left myself too much to do," Dobriskey said. "I was too far back. I knew the other girls were strong and it would have been a tough ask to have got a medal but I am a bit dejected now."
Weightman said: "It was a messy race. I gave it my all but I didn't have the pace to stay with it. I've got nothing to complain about. I am bit battered and bruised but I loved it out there. This is just the beginning for me and there is more to come from me in the future."