Opinion: Tech City Needs a Lesson in Finnish Modesty
Tech City has plenty to say for itself, but perhaps it should take a lesson in modesty from Helsinki.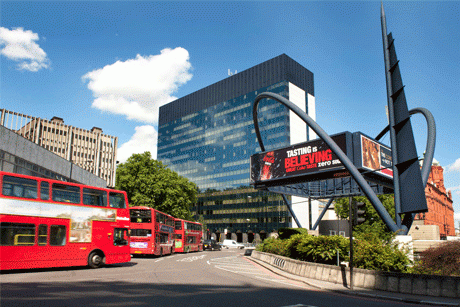 London's Tech City likes to talk about itself and tell the world how wonderful it is. "How have you not been before?" asked one worker, breathlessly, during my first visit to the Google Campus building last year. "This is the centre of the world," he claimed, deadpan.
He wasn't the only one to get flustered by the Shoreditch area of east London popular with skinny latte-drinking, skinny jean-wearing entrepreneurs, as earlier in 2012 Ben Hammersley, the PM's former ambassador to Tech City said it was "part of the biggest revolution in human history."
I don't want to be too harsh about Tech City - there are some exciting new companies taking root there - but a trip to Helsinki this week showed me there is another way, one which doesn't involve blowing your own trumpet.
The Finnish are a quiet and humble nation, but also one through which innovation and creativity runs rich, and this is no more apparent than in the technology startup scene of Helsinki, where global superstars like Rovio and Supercell have emerged in recent years.
Not so loud
A calm and modest attitude to success was no more obvious than when I spoke with Tomi Pienimäki, CEO of Jolla, a smartphone maker rising from the ashes of Nokia's cancelled MeeGo project.
Despite global interest from the media and eager customers alike, Pienimäki plays down the spotlight his company has sat under for much of 2013: "More than a billion smartphones are sold yearly and of course this figure is growing all the time, and we are aiming at a small piece of that market. It doesn't have to be a big piece.
"We are still very humble, we know what we can do but we don't want to say it too loud. What stands out is our communication, that we are human. We just say what we have and that's it."
Perhaps his opposite number at Microsoft could learn something from Pienimäki's quiet and refined approach, but more than that he demonstrates how a company can still capture widespread interest without huge PR campaigns - something Tech City has been criticised for doing too much of without delivering real results.
A recent study by the Guardian found that, of the 1,340 companies located in Tech City, just 137 are tech companies, 700 are PR or design agencies and 482 are "miscellaneous" - which includes charities, pubs, cafes and fashion boutiques.
A successful failure
I met the Jolla team at their headquarters in a largely empty, modern office complex on the outskirts of Helsinki, a building which was once packed with Nokia engineers who had the mobile phone world at their feet; that is, until first BlackBerry, then Apple, and now Samsung came along and kicked it out from under them.
Now, only Jolla and Supercell occupy two quiet corners of the 10-storey building.
But no matter how depressing a huge, empty office building is, Nokia's downfall has led to much of the success now seen across Helsinki, as former employees suddenly find themselves with the freedom to create new companies. I lost count of how many startups I met who began their pitch with: "so I used to be at Nokia..."
Instead of making smartphones, they have turned their hands to truly innovative products ranging from retail analytics and waste management, to gaming, education and personal fitness; it's eye-opening and proves that a government throwing money in the right direction, paired with an attitude to work more than talk about it, can produce results.
Tech City, with it's fancy roundabout and Google Campus, does a great job of telling people what it is, but I think now it should start showing us what it has achieved.
© Copyright IBTimes 2023. All rights reserved.