Tech Companies To Pay £18 Million Under New UK Online Safety Act
Tech companies could be charged 10 per cent of their revenue if they don't take action to protect children against online abuse as per the Online Safety Act, the world's first legal duty against social media platforms.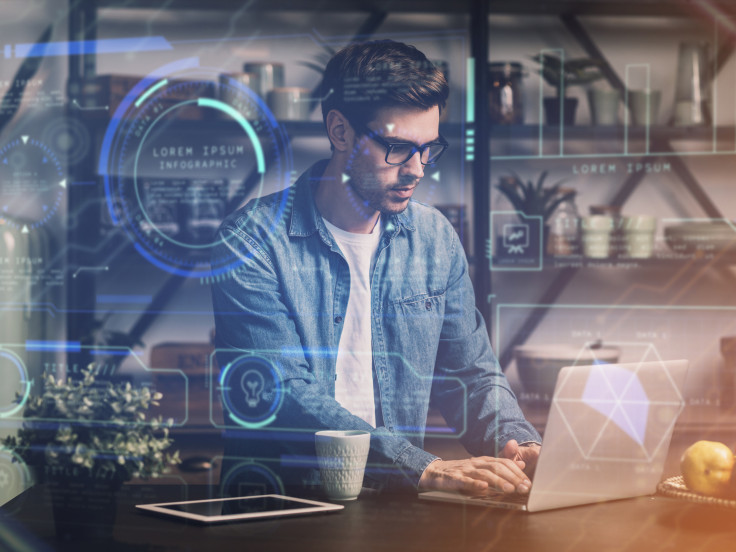 The people of the UK are set to get a major relief as the UK government's Online Safety Act has received Royal Assent.
This comes at a time when Prime Minister Rishi Sunak has called for more global attention to address AI-related security risks and concerns.
Last week, on October 26, the Ministry of Justice, the Home Office and the Department for Science, Innovation and Technology jointly announced that Britain has successfully made the act into a law.
The Online Safety Law aims to make Britain the safest place in the world to be online. With this law in place children in the UK will be safe from internet crimes as adults can monitor what they are exposed to online.
The UK regulator Ofcom will immediately start taking down illegal content from websites and social media platforms to protect children in the UK. The Online Safety Act passed by the UK government is the world's first legal duty on social media platforms.
Through this law, the Rishi Sunak government is taking a zero-tolerance approach to the online safety of children and providing more choices to adults. Last week's royal assent came after rigorous scrutiny and debate at both houses of the UK parliament.
The Online Safety Act puts the onus on tech companies to stop online harm on the children of the UK, by taking rapid action against illegal content like pornography and terrorism. The tech companies will also have to devise ways to make self-harm, eating disorders and bullying content inaccessible to children in the UK.
The UK government has made it clear that it will charge the tech companies significant fines reaching up to billion pounds if they fail to comply with the Online Safety Act, especially if they don't take steps advised by Ofcom to protect children. Tech company bosses can even face prison in some cases.
According to the law, Ofcom can fine tech companies up to £18 million or 10 per cent of their annual revenues, whichever is the highest, if they violate the law.
The Act will also make it easier to convict people who send unsolicited messages and initiate images to women including initiate deepfakes. The UK government is trying to address online sexual abuse and violence against women and girls through this.
Criminals guilty of such offences will face up to six months in prison while people who threaten to share intimate images of their close ones to humiliate them or cause distress will get two years prison charge.
Ofcom Chief Executive Dame Melanie Dawes said that the UK regulatory "already trained and hired expert teams with experience across the online sector, and today we're setting out a clear timeline for holding tech firms to account".
"Ofcom is not a censor, and our new powers are not about taking content down. Our job is to tackle the root causes of harm. We will set new standards online, making sure sites and apps are safer by design. Importantly, we'll also take full account of people's rights to privacy and freedom of expression," said Dawes.
Some social media platforms like TikTok and Snapchat have already started making changes like stronger age notifications and removing underage users respectively.
Ofcom will launch a consultation for the Online Safety Act on November 9 which will ensure phase-wise implementation of the rules. Although the provisions start in two months, the Sunak government has granted some early provisions making Ofcom the online safety regulator from October 26 to enable it to implement the law.
Sir Peter Wanless, the Chief Executive of the National Society for the Prevention of Cruelty to Children (NSPCC) hailed the passing of the law as a "watershed moment" as it would make the children in the UK safer and protect them from sexual abuse.
This comes at a time when many US states have filed lawsuits against Meta for harming children.
Setting the stage for online safety in Britain
UK Technology Secretary Michelle Donelan termed the royal assent of the Online Safety Act as a "historic moment" that will ensure "online safety for decades to come".
The tech secretary thanked UK parliamentarians, campaigners, charities and the survivors of online abuse for working tirelessly to get this Act to the finishing line and making Britain the safest place to be online in the world.
According to the Technology Secretary's statement, the Online Safety Act ensures that:
Illegal content is quickly removed or they don't appear in the first place;
children don't get access to harmful and age-inappropriate content including pornography, suicide, self-harm and eating disorder posts, violence and bullying content;
the social media platforms follow age limits and age-checking measures;
parents and children get clear and accessible ways of reporting online content.
Home Secretary Suella Braverman called the Online Safety Act "a landmark law" that "sends a clear message to criminals" that there is "no hiding place for vile crimes".
"The Online Safety Act's strongest protections are for children. Social media companies will be held to account for the appalling scale of child sexual abuse occurring on their platforms and our children will be safer," said Braverman.
The Secretary of State for Justice, Alex Chalk said: "Trolls who encourage serious self-harm, cyberflash or share intimate images without consent now face the very real prospect of time behind bars, helping protect women and girls who are disproportionately impacted by these cowardly crimes."
He further underlined how the Online Safety Act offers three layers of protection to adults by ensuring illegal content is removed from social media platforms, giving them the option to filter content and ensuring people see what they signed up for.
© Copyright IBTimes 2023. All rights reserved.