Bosch Boilers Greenwashing With 'Hydrogen-Blend Ready' Green Claims
The Competition and Markets Authority is scrutinising Bosch and other boilers for misleading 'hydrogen-blend ready' advertisements which seem to be a greenwashing tactic to lure UK consumers.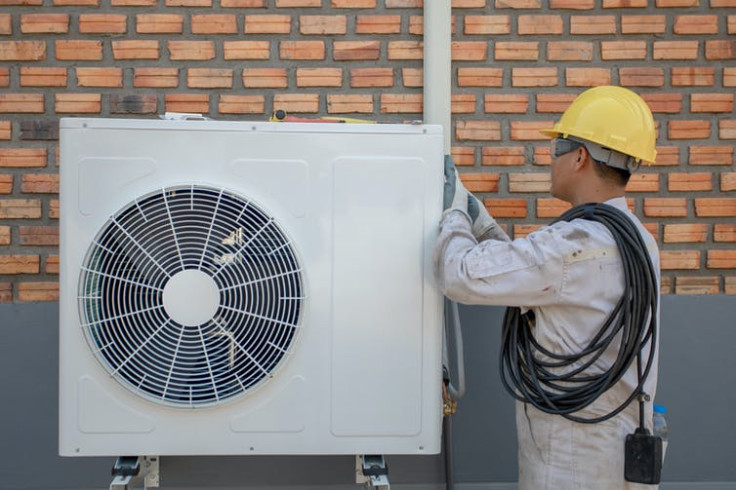 In a major development, UK boiler company Bosch Thermotechnology Ltd (Worcester Bosch) is under scrutiny for allegedly misleading UK consumers with a "hydrogen-blend ready" boiler tag.
The UK regulator Competition and Markets Authority (CMA) announced on Tuesday, October 17, that it is investigating the boiler company Worcester Bosch for luring UK customers with green claims.
According to the 1995 Gas Appliances (Safety) Regulations, all UK companies selling gas appliances must have 23 per cent hydrogen gas. This is essential to meet energy requirements, especially when Britain is nearing the 2030 net zero goal.
According to the CMA's initial investigation, the UK boiler brand Worcester Bosch could be adding to the economic burden of UK consumers by greenwashing with mislabeled boiler products which claim to be energy efficient.
This comes at a time when the UK government relaunched the "It All Adds Up Campaign" to guide vulnerable people with energy-saving tips as they battle soaring energy bills in this cost-of-living crisis.
This comes at a time when UK customers are footing high energy bills amidst the cost-of-living crisis. The boiler company sold its home boilers as a 'hydrogen blend ready' boiler product, pricing it at £1,500 to £3,200.
CMA is investigating whether the green claims advertised by the Worcester Bosch are actually true or they were merely used to lure UK customers into believing that the products were eco-friendly.
The UK regulator is checking marketing practices like labels and texts stating Bosh boilers run on a 20 per cent hydrogen and natural gas blend. This might have led to misrepresenting the boiler products as having a unique feature, even though this has been a legal requirement in all boilers since the 90s.
The CMA will further investigate marketing messages issued by the UK boiler brand claiming "the use of hydrogen for home heating in the UK". The UK government hasn't approved the use of hydrogen for home heating devices, making it a false claim.
Any information from the boiler brand that seems like a greenwashing attempt to make UK consumers believe that 'hydrogen blend ready' boilers are eco-friendly and reduce their carbon footprint will also be scrutinised by the CMA.
The last part is particularly important for the CMA as the UK regulator's chief role is consumer protection, especially in the green heating and insulation sector.
Hydrogen-blend-ready advertisements face the axe
Earlier this year, the UK regulator published a report highlighting that most UK companies are greenwashing with misleading hydrogen boiler advertisements. As such the CMA warned 12 UK boiler companies about consumer protection law breaches in their 'hydrogen-blend' boiler marketing.
Speaking about the matter, George Lusty, Senior Director for Consumer Protection at the CMA, said: "Businesses need to be clear about the environmental credentials of the products they're selling. This is especially important for heating products like home boilers, which are an expensive and long-term purchase."
Mr Lusty confirmed that the CMA will proceed with the scrutinising of the hydrogen-blend advertisements after warning the UK boiler brands about it earlier this year.
UK consumers asked to check the green claims of products
In its efforts to guide UK consumers against such greenwashing attempts by UK companies, the CMA has issued a video guidance on how to purchase green home heating and insulation products like heat pumps and solar panels.
The video provides a detailed overview of how to look for impartial product information and assess its relation with the costs and environmental benefits. Along with this, the video helps UK customers look for warranties and guarantees of the products.
This is part of CMA's annual plan which aims to make the UK economy grow by promoting sustainability and protecting UK consumers against greenwashing and other malpractices in the next three years.
In 2021, the CMA published a report that showed 40 per cent of green claims made in online advertisements are inaccurate and misleading as four out of 10 websites employ greenwashing tactics to influence customers. The UK government's Digital Markets, Competition and Consumer Bill proposes a 10 per cent fine on the annual global turnover of companies indulging in greenwashing activities.
© Copyright IBTimes 2023. All rights reserved.