A 17-year-old girl married an Isis fighter living in Syria over Skype before plotting to attack the UK using "pineapple" hand grenades and a firearm, a court has heard.
The unnamed teenager allegedly yearned to "become a martyr" and had received instructions on how to use weapons from the terrorist's stronghold in the Middle East.
The girl, from London, also allegedly tried to enlist another person to launch the attack after being in contact with the Isis insurgent between 1 December 2016 and 12 April 2017.
The teenager has been charged with the intention of committing acts of terrorism by contacting the fighter and arranging to receive weapons in order to conduct an attack in the UK.
The girl appeared in the dock at Westminster Magistrates' Court on Wednesday (26 July) where it was also alleged that she received "instructions on how train and use weapons", and she "reached out to another to receive assistance in completing plan".
The girl indicated a plea of not guilty at the hearing in London through her lawyer following an investigation by officers from the Metropolitan Police's Counter Terrorism Command.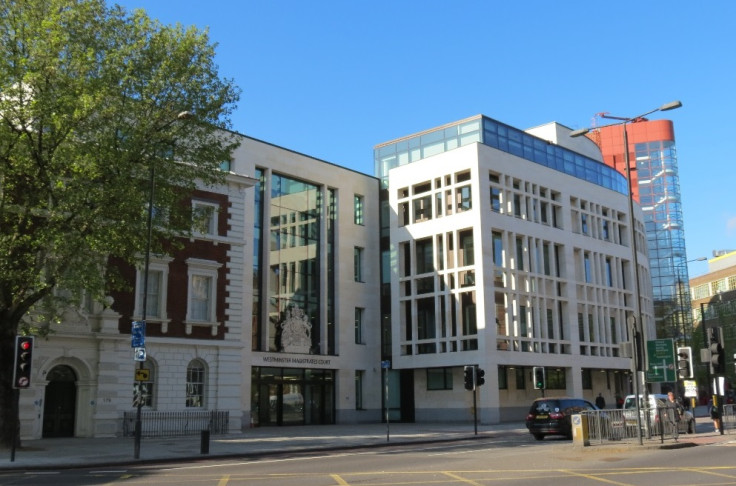 For the crown, Karen Jones told the court the girl "had her plans to travel to Syria thwarted in August of 2016", according to the Daily Mail.
Yet she continued to speak to the alleged Isis terrorist "who was a Daesh (Isis) fighter in Raqqa she had married sometime in September over Skype", Jones added.
Jones continued: "Between them they hatched a plan to conduct an attack in the United Kingdom. (The defendant) then communicated with others and indicated exactly what that plan was.
"She was effectively going to receive "pineapples", otherwise known as hand grenades, and a firearm, and intended to carry out a terrorist attack in the UK. She (had) a desire to become a martyr."
The girl was also previously charged on 12 April with another count of the intention of committing acts of terrorism, London's Metropolitan Police (MET) said.
The earlier charge alleges that between 1 January 2016 and 31 March this year she engaged in conduct in preparation for giving effect the intention, namely communicating with a person within Isis, possessing a flight booking to Istanbul intending to travel to Syria, and self-radicalising.
The girl has been remanded in custody and due to appear again at the Old Bailey on 11 August.