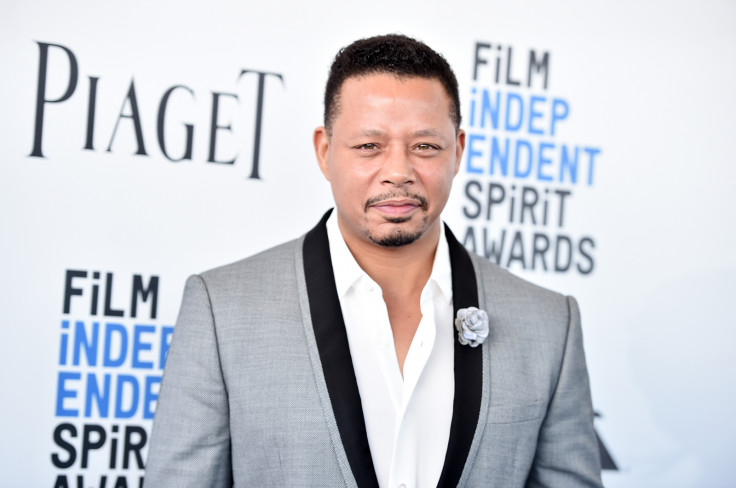 Empire actor Terrence Howard has broken his silence over abuse allegations against him and went on to defend men in assault cases accused women of employing "double standards".
The 48-year-old's comments come after ex-wife Michelle Ghent withdrew her assault, emotional distress and defamation lawsuit that she had filed against him in 2015. He tweeted, "This double standard that has permitted abusive women to feel that they can assault a man and not reap where they have sowed is wrong!"
He went on to add, "For years, every since these allegations have been brought against me I've been told to not address it. I can't remain quiet," and noted, "Let's start teaching our children that they should END THE VIOLENCE! nor should a woman ever hit a man!"
Later he clarified that he has never been "abusive" in his life and said, "I've never been abusive to anyone in my entire life. I have loved and paid the price for love. I am the same loving being since day 1! When I say that I've made mistakes, it is not regarding violence but judgement. Trusting the wrong people!"
The actor who plays Lucious Lyon on Fox's hit series Empire added, "Having an altercation is very different than abuse... and for the record I never punched her in the face get the facts straight. The cyber space abuse and bullying that has gone unanswered has come to an end! You come for me, I come for you. Eye for an eye!"
The Iron Man actor later called out on the media for its "half-truth" report and wrote, "There are various sources that have released several stories about my past and current life which are unsubstantiated half truths. The media is suppose to deliver unbiased truths in its entirety, but this is almost never the case. Stay tuned for some real truth."
Howard has been married thrice, and split from his third wife, Miranda Pak in 2015.