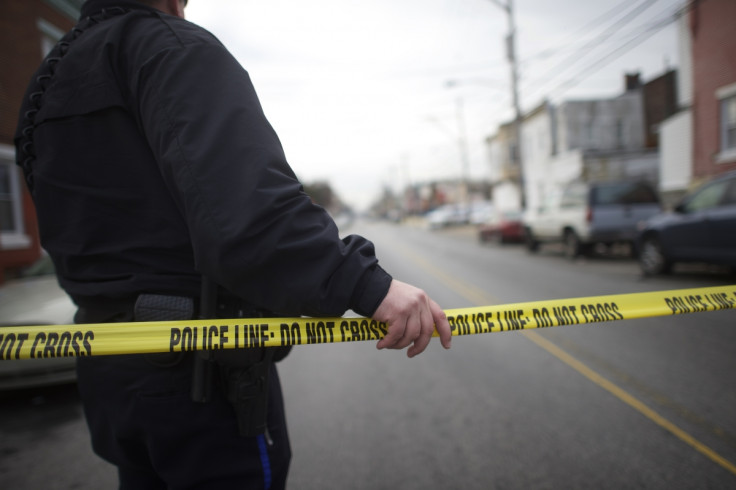 A North Carolina teen is suing his former foster mother, social services officials and Union County weeks after he was found chained to a porch with a dead chicken around his neck. The unnamed teen was beaten, starved and forced to sleep on the floor, prosectors said.
The teen filed a lawsuit against his foster mother, Wanda Sue Larson, whom he claimed used "connections" with local officials to manipulate his custody. The lawsuit also alleged that Union County inadequately supervised her, CBS Charlotte affiliate WBTV reported.
Larson, a former supervisor with Union County Department of Social Services, and her boyfriend, Dorian Harper, pleaded guilty to multiple child abuse charges. The two 58-year-olds were foster parents to the then-11-year-old boy and four adoptive children. According to CBS News, authorities were alerted to the abuse when a deputy responded to an animal service complaint in November 2013.
The responding deputy discovered the boy chained on the porch as punishment for killing a chicken on the family farm. Union County Sheriff Eddie Cathey called the incident "shocking" at the time. Prosecutors said all five children, aged eight to 14, were abused, but the foster child received the brunt of the abuse.
In 2015, the teen spoke to WBTV about his ordeal, saying he was "really nervous and happy" when deputies found him on the porch. The teen, who went by the name "Michael" in the interview, said he wanted to speak out so Larson could go to jail "for a long, long time".
"She'd whip me. Sometimes she'd use - like Dorian, one time he used a pair of wire cutters on my finger. And Wanda Sue also used the wire cutters to pinch my fingers," Michael said. "And she'd whip me with a belt. And just - one time she was cooking dinner, she had a stick, like a little stick, and she hit me with the stick."
Michael said he would bleed sometimes due to the abuse but was not allowed to bathe. WBTV reported the teen is still recovering from abuse and is seeing a therapist.
Harper allegedly staved the youngest boy and burned him with electrical wires. Union County Sheriff's Captain Cody Luke told local news at the time that there was human waste on the home's floor. The couple were charged with intentional child abuse inflicting serious injury, false imprisonment and cruelty to animals.