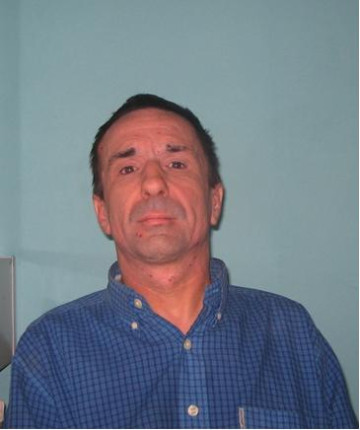 Three London teenagers face long prison sentences after being found guilty of killing Paul Thrower with an axe in Hayes.
Kiro Halliburton, 18, of Tollgate Drive, Hayes, was found guilty of murder while Zakariya Subeir, 18, of Rockingham Road, Uxbridge and Mahdi Osman, 18, of Hoskins Close, Hayes, were found guilty of manslaughter.
The men launched into a brutal attack on Thrower when the 46-year-old confronted the group after it had verbally abused, spat at and thrown drink at his girlfriend as she made her way home from a nearby shop.
Thrower chased Halliburton and Subeir to the first floor landing of the block of flats before kicking through a glass panel in the door and crawling towards them.
He was then bludgeoned three times with an axe and stabbed ten times with at least one knife. One of the wounds penetrated both his lung and heart.
As Halliburton and Subeir fled the scene, Thrower staggered to the top of the stairs where he collapsed.
The London Ambulance Service and London's Air Ambulance attended but Thrower died at St Paddington's Hospital.
CCTV later seized from the area showed that while Halliburton and Subeir were waiting for Thrower to reach them, Osman was on the floor below communicating with them.
The footage showed Osman going to a nearby lockup shed and returning with a long-handled axe. He tried but failed to get into the block of flats through the main entrance before passing the axe up to Subeir. He then managed to get inside the building, having been let in by someone else.
After the attack, the three were then seen running from the building, with Halliburton still clutching a knife.
After the murder Halliburton fled London and was traced to Leeds where he was arrested on 25 February. He had changed his appearance, shaving off his distinctive long plaited hair.
Subeir flew to Dubai and returned on 25 March when he was arrested. Osman was arrested on 27 February.
Devastating injuries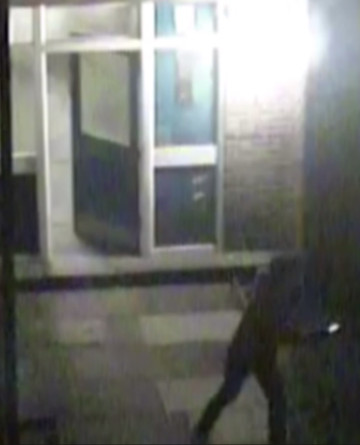 Investigating officer Detective Inspector Simon Deefholts, of the Metropolitan Police Service's homicide and major crime command, said: "Mr Thrower was undoubtedly angry that day and rushed to confront the youths who had verbally abused his partner.
"Two took refuge behind a door but it took some time for Mr Thrower to reach them and they could easily have made their escape across the open roof area behind them.
"Instead they were handed at least one potentially lethal weapon by their friend on the ground and barricaded a door, waiting until Mr Thrower burst through. CCTV shows them apparently calm and preparing for the attack.
"They immediately attacked him, causing devastating injuries. Any claim they were acting in self-defence was born out by the weight of evidence against them.
"I am pleased the jury have today convicted not only the two directly involved in the shocking attack on Mr Thrower but also the youth who helped arm them."
A 17 year-old male from the Hayes area was found not guilty of manslaughter.
Halliburton, Subeir and Osman will be sentenced on 19 December.