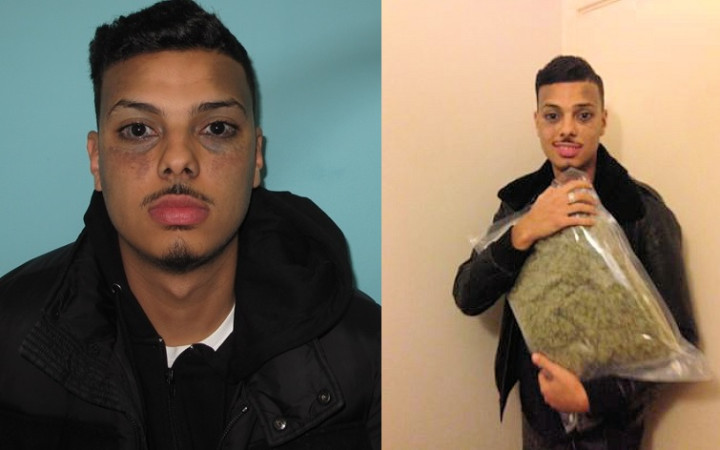 Members of a west London drugs ring who posed for photos with a mountain of cannabis and stacks of cash have had their smile wiped from their faces after being jailed.
Dealer Sophian Chhayra, 24, appeared pleased with himself as he was pictured holding a huge bag of the Class-B drug and thousands of pounds in £50 notes.
Fellow gang member Zakaria Chentouf, also 24, posed with a mountain of cash from the proceeds of selling drugs across Kensington and Chelsea.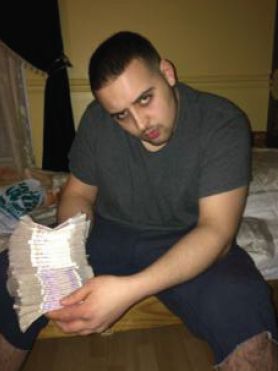 They, and three other members of the drugs ring, Ahmed Mahomud, 20, Yousif Mahomud, and Fouad Soussi, 20, have received a total of five years imprisonment for conspiracy to supply controlled drugs and for being concerned in the supply of Class B drugs after a sentencing hearing at Isleworth Crown Court on Wednesday (29 October).
The gang, all of whom are from north Kensington, admitted to drugs charges in September, after police busted the drug ring in May during a crackdown on gang-related youth violence and drug dealing.
Four men were previously sentenced for five years at the same court on 12 September in relation to the same police operation. They are Liam Hodge, 23, of Notting Hill; Dominic Joseph and Paul Hewitt, both 22, from Westminster; and Jahmal Medor-Daley, 20, of Westminster.
The five month police operation involved undercover officers finally tracking down the dealers and seizing large quantities of class A and B drugs and cash along with mobile phones containing the ill-advised photos.