A British teenager who was conned into paying £450 for a photograph of the Xbox One has been given a free console by a video game retailer.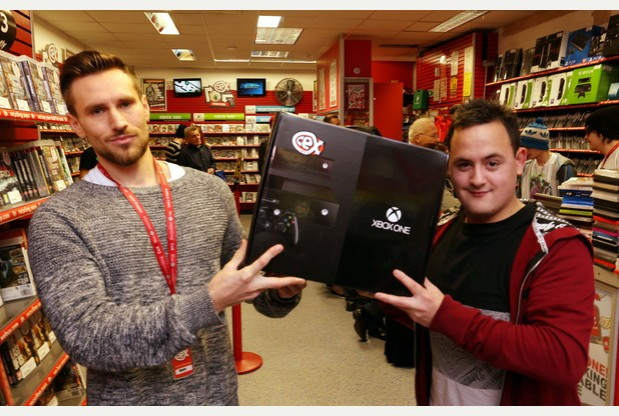 Peter Clatworthy, 19, from Bilborough, Nottingham, had saved for months to buy the new game console, which went on sale in late November, but after handing over £450 plus £8 postage to an eBay seller he claims had no negative feedback from previous sales, Clatworthy received a poorly-printed photo of the Xbox One's retail box.
The teenger received a full refund from PayPal, before his local branch of electronics retailer CeX gave him a free console.
Clatworthy told the Nottingham Post: "I'm just overwhelmed by the reaction to the story. All I wanted was a refund. I cannot believe this."
Speaking of such online scams, the shop's assistant manager David Draycott, who gave Clatworthy his Xbox One, said: "As soon as any new technology comes out that is hard to get hold of, you are bound to get a scam. Many people are looking to take advantage of people shopping online and trying to get something for Christmas in a hurry."
"Thank you for your purchase"
Having saved up to buy the console as a present for his four-year-old son, Clatworthy found an eBay listing titled 'Xbox One Fifa 14 Day One Edition, Photo Brand New UK 2013' and paid the £450 asking price.
In return, he received an envelope containing a photograph of the console he thought he had paid for, with "Thank you for your purchase" written on the back.
"It said 'photo' and I was in two minds, but I looked at the description and the fact it was in the right category made me think it was genuine," Clatworthy told the Nottingham Post.
"I looked at the seller's feedback and there was nothing negative. I bought it there and then because I thought it was a good deal. It's obvious now I've been conned out of my money."
First published in the Nottingham Post, the story of Clatworthy being scammed spread around the world, with the local paper claiming it received more than 1.5 million hits in three days; Clatworthy himself gained more than 200 Twitter followers and received messages of support from victims of similar scams.