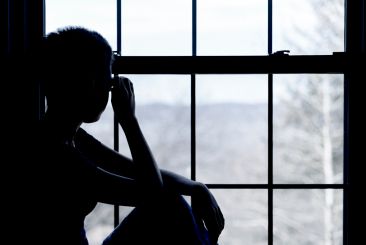 A teenage girl in Australia found out from videos shared on Snapchat that she had been gang raped by a group of schoolboys.
The boys had filmed themselves assaulting the girl while she was unconscious at a house party, an Australian MP told Queensland state parliament during a session on sexual assault on Tuesday (22 August).
Shadow Minister for Women Ros Bates said that the Australian government was ignoring the sexual violence crisis in Queensland, where more than 6,000 sex abuse cases have been recorded so far this year.
Offences in Queensland reached a record high in May and June, with more than 50 incidents reported each month. Bates said sexual assault victims are not offered adequate protection and are being let down by the state.
"We still have victims of domestic violence, living in fear of their lives, where no GPS trackers were fitted to dangerous offenders and worse still, victims being told to sleep in their cars on the Gold Coast as there is no room at the inn," she told parliament.
The case of the teenage girl whose rape was shared on social media was one of several horrific incidents Bates referenced during the session.
She also mentioned a case involving an 80-year-old woman who was sexually abused by an employee at her retirement home and the assault of a 60-year-old woman who was drugged and raped by her husband.
Bates said one woman she had spoken to ended up in hospital with severe injuries after her partner strangled her and forced her to act out pornographic scenes while he watched.
"These are real stories, real cases, which have been shared with me by support services on the frontline who deal with cases like these and many more," Bates said.
Women were victims in 82% of intimate partner homicides, according to the annual report by the Coroners Court of Queensland.
The report found that 238 women, men or children had been killed by a partner or relative in the past 10 years. In a third of the cases, women had been killed after they had left or announced their intention to leave their partner.