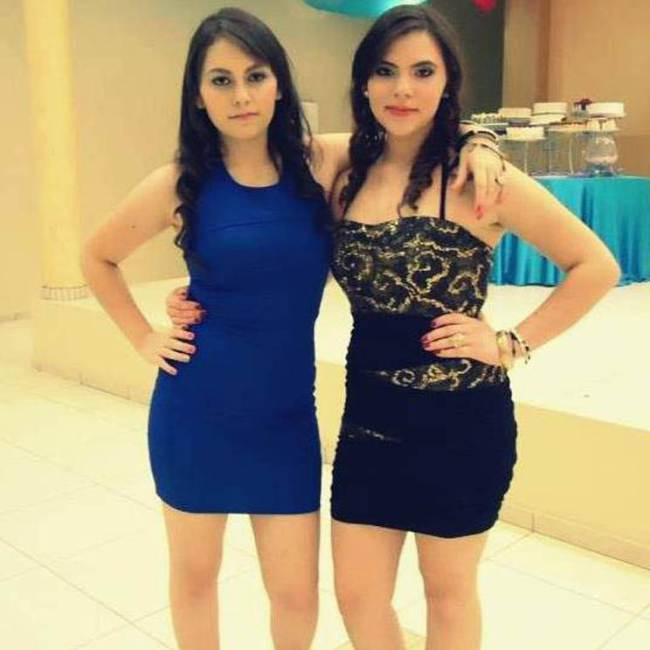 Sixteen-year-old Anel Baez was allegedly stabbed to death by her best friend Erandy Elizabeth Gutierrez, also 16, following an argument on Facebook.
Gutierrez is accused of stabbing Baez 65 times, at the latter's home in Guamuchil, Mexico
Mexican news website Notus reported that the teenagers often posed together for pictures which they then uploaded on Facebook.
When Baez uploaded a picture of the two girls both naked, however, Gutierrez became furious and threatened to "bury" Baez before the end of the year.
"It may seem that I am very calm, but in my head I have killed you at least three times," Gutierrez reportedly wrote to Baez via her Twitter account, which has now been deleted.
Baez didn't take Gutierrez seriously and invited her friend over to make up and remain friends.
Gutierrez is alleged to have grabbed a knife while in Baez's kitchen and her repeatedly with it. Baez was found with 65 stab wounds in her back.
According to local police, Gutierrez then fled the scene. She was arrested at Baez's funeral.
Gutierrez is expected to be charged over the killing. As she is still a minor she will only be sentenced to seven years in prison if found guilty.
Following the brutal murder, the girls' local high school has been hosting seminars aimed at preventing further similar tragedies, conducted by rector Juan Eulogio War Liera.
"In this community I want to tell you are not alone, we share your pain and anger and can add efforts to overcome the bitter moment," news website Cafe Negro quoted him as saying.
"Unity in the family is a way to preserve peace, values​​, tranquility and have a better world."
According to Social News Daily, this is not the first case of a murder following a dispute on social media.
In Sept 2011, a woman was decapitated in the Mexican border city Nuevo Laredo. Police found a handwritten sign saying the victim, whose identity remains unverified, was killed in retaliation for her postings on a social networking site.
In April 2009, Rachel Wade, 19, stabbed to death her rival Sarah Ludemann, 18. The killing was the culmination of a year of exchanging of hateful messages on Facebook, over a boy they had both dated.