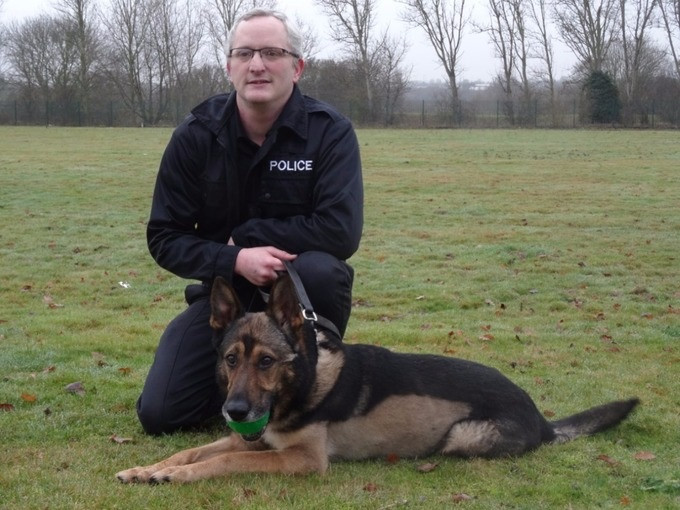 A teenager has been found guilty of stabbing a police officer in the hand with a 12-inch hunting knife and stabbing his police dog twice after a chase following a suspected robbery.
The 16-year-old boy, who cannot be named because of his age, was found guilty of stabbing the German Shepherd police dog, Finn, in Stevenage on 5 October last year, leaving the animal fighting for its life.
A hearing at Stevenage Youth Court on Thursday (11 May) heard that the boy was being pursued by police dog handler David Wardell in the early hours of the morning after a suspected robbery in the town.
The teenager was found guilty of actual bodily harm against PC Wardell and criminal damage in relation to Finn, and will be sentenced at Bromley Magistrates' Court on 6 June.
The pair were both with the Bedfordshire, Cambridgeshire and Hertfordshire Dog Unit. The dog has since retired.
PC Wardell was in tears as he recalled the incident, reports Essex Live. He told the court: "I knew we were in mortal danger, I thought, he's just tried to kill my police dog, and the next thing is me.
"I thought, we've got to do something about this now or we're not going home.
"At that point, I feared for my life and for Finn's life, I was expecting Finn to die in front of me. Fearing my dog would be dead before I got to the van, I scooped him up and ran to my van."
The boy admitted possessing a knife and an imitation firearm but said he had acted in self-defence after fearing he was about to be "bitten up" by the animal.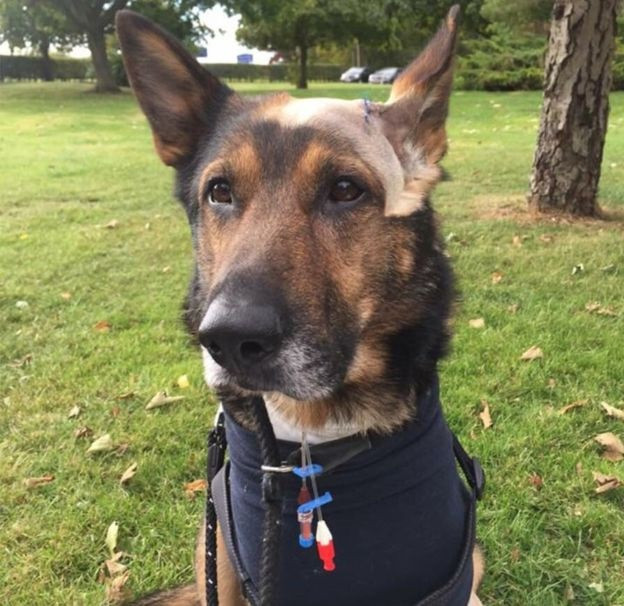 He also claimed that the only reason he ran from police because he was worried about being arrested with the huge blade in his possession.
It was stated by the PC that the suspect brandished "the largest knife" he had ever seen before he stabbed Finn through the chest and then sliced the police dog's head.
The officer received a 1cm wound to his knuckle trying to deflect the blow aimed at the dog, the court heard.
District judge Jo Matson, who made the unusual step of only allowing three reporters in the room at the time of the hearing, said following the one-day trial that she did not find the defendant's evidence "credible or truthful".
Finn required a four-hour operation after the incident, including having two sections of his lung removed where the knife narrowly missed his heart. He returned to service before later retiring.