Ravenous polar bears trap Russian scientists in remote Arctic post for weeks
One female spends her nights perched under the station's windows.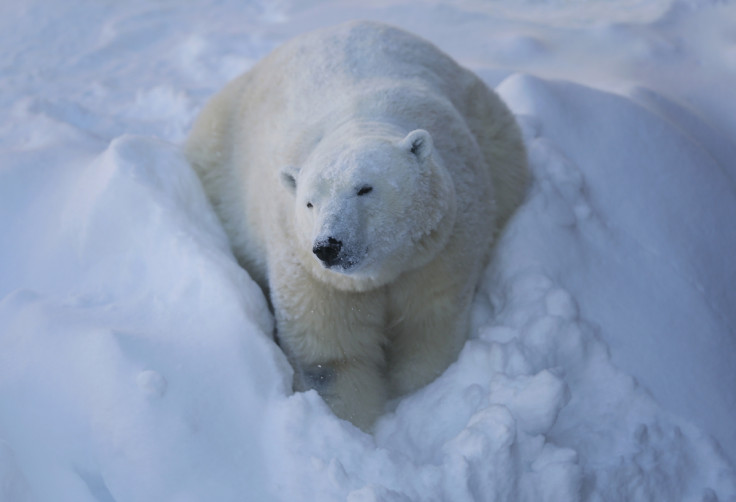 A group of five Russian scientists say their weather station on a remote Arctic island has been encircled by 10 adult polar bears and some cubs for almost a fortnight. The meteorologists' base is located on the remote Troynoy island, located some 2,800 miles from Moscow.
The scientists have run out of flares used to scare off the world's largest land carnivores and have also lost one dog to the bears. "A female bear has been sleeping under the station's windows since Saturday [10 September] night. It's dangerous to go out as we have run short of any means to scare off the predators," state-owned TASS news agency quoted the station chief, Vadim Plotnikov, as saying. "We had to stop some of the meteorological observations."
Vassiliy Shevchenko, the head of the Sevgidromet State Monitoring Network that owns the station, said that a ship containing dogs, flares and "other pyrotechnical devices needed to scare the animals away" is making its way to the beleaguered group. However, it will take a month for the aid to reach the island in the Kara Sea.
"The bears live in the Arctic, you know – we can't ban them from hanging around," Shevchenko told NBC News. "Worst case, the station chief has a gun."
The employees have been instructed to "use extreme caution" and not to venture outside unless circumstances require them to do so. The scientists have been forced to abandon some of their operations.
Shevchenko said instances similar to this one have happened before as bears inhibit the island. The bears are in their most hungry phase, as they await the sea ice to return any they can leave the island towards the end of October and begin hunting seals.
Polar bears are listed as endangered species worldwide and it is illegal to kill them under Russian law, unless in self-defence. Between 5,000 and 7,000 polar bears live in the Russian Arctic.
© Copyright IBTimes 2023. All rights reserved.