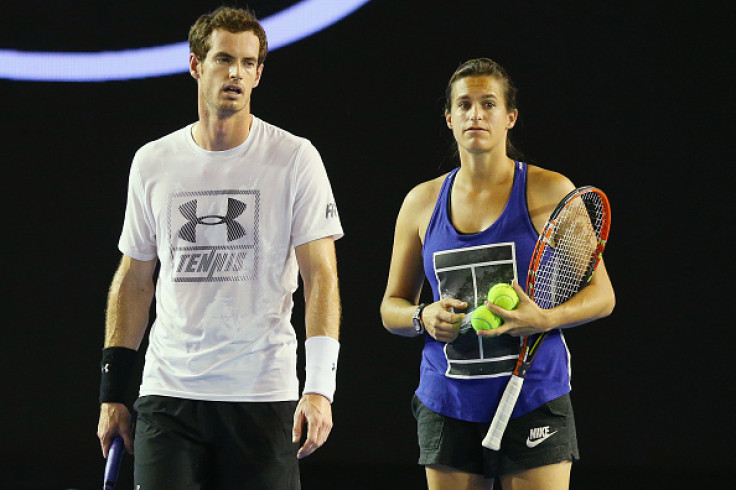 Andy Murray has slammed rumours that there was a rift between him and former coach Amelie Mauresmo and called them "untrue". Murray split from the former Wimbledon champion Mauresmo earlier this month bringing an end to a partnership that began in 2014.
Mauresmo in an interview with French publication L'Equipe had labeled Murray as a "complex" person to deal with in regards to his behaviour on court.
"Me and Amelie have a very good relationship and I don't think it's fair to try and say otherwise. I did an interview before the tournament, before anything that Amelie had said had come out. And the last two days, it was supposedly that I was hitting back at Amelie's comments and disagreeing with everything that she said and that we had a really tough break-up. That is simply not true", said Murray, as quoted by the Guardian.
"Anyone who said (their recent chat in Madrid) was heated is lying and was not there. It was far from heated, we spoke very calmly the whole time. To say that the reason we stopped working together because of my behavior on the court, that is not true. In Madrid, when we spoke, we didn't discuss that one time."
The 29-year-old who is currently aiming to win his first French Open title, said that Mauresmo found travelling too stressful. "What was said at the time was that we literally are spending hardly any time together in a three-month period before major events coming up. And she was not able to help me during that period, that's what happened," he explained.
The world number two suffered a scare in the first round of the ongoing French Open narrowly beating Radek Stepanek 3-6, 3-6, 6-0, 6-2, 7-5 in five sets. He will next be seen in action on 25 May as he faces Frenchman Mathias Borge in the second round.