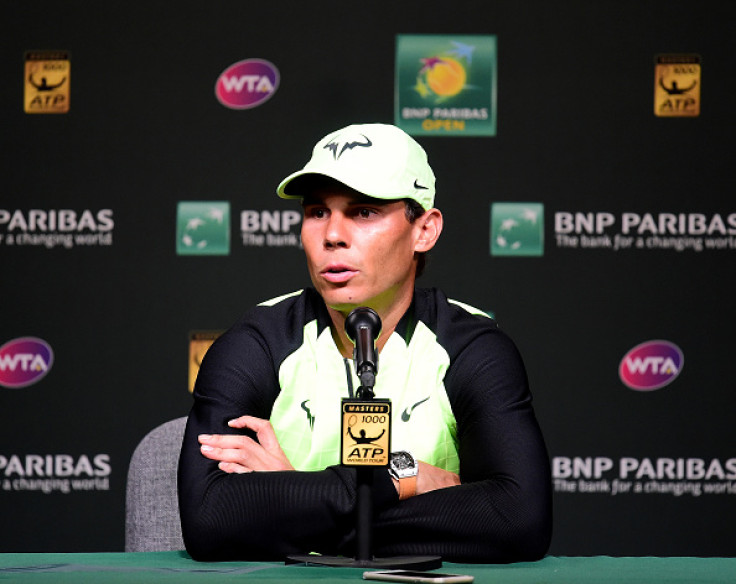 Rafael Nadal has revealed that illness has forced him to reduce his practice time for the 2017 BNP Paribas Masters and remains hopeful of recovering in order to compete at the highest level.
The 30-year-old lost to Sam Querrey in the Mexico Open final on 5 March and had only a week's time to prepare for Indian Wells. However, he fell ill forcing him to cut short his preparation time for the tournament in California.
"I was sick two days, so I couldn't practise for two days. I hope to recover myself good and feel myself ready to compete at the highest level possible," Nadal explained, as quoted by Tennis.com.
The Spaniard has been the world No 1 in the past and is in the same quarter of the draw as two other former world number ones, Roger Federer and Novak Djokovic. In addition to this, Nick Kyrgios and Juan Martin del Potro are pooled in the same draw and could face the 2017 Australian Open winner in the fourth round.
Federer has said that he was not worried about the draw and stressed that he came to Indian Wells to face these tough opponents. Nadal, who said the draw was a "bit dramatic", will take on Guido Pella in his first match of the tournament and the 14-time Grand Slam winner wants to only focus on his clash against the Argentine player.
"It's difficult to imagine. Our part of the draw is a little bit dramatic - for everybody. But I'm just thinking about my first match against Guido Pella. That's going to be tough enough than to look further. I need to win two great matches to be in that round, so I won't focus on that," he said.