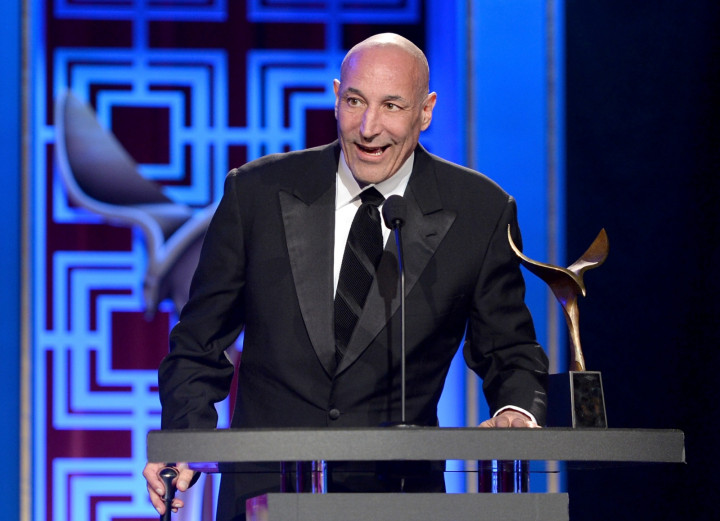 Terminally-ill Simpsons co-creater Sam Simon has vowed to donate his £62.5 million fortune to charity following his death.
The Emmy-winning writer-producer, who was diagnosed with Colon cancer back in 2012, has been on a philanthropic spree ever since doctors revealed he only has months to live.
Speaking to NBC News, the former partner of Matt Groening said he was determined to leave a meaningful legacy and felt it was his duty to help others.
His Sam Simon Foundation, set up in 2013, helps feed struggling families in Los Angeles and provides service dogs for veterans.
People for the Ethical Treatment of Animals (PETA ), Saved the Children and Sea Shepherd conservation are also among the organisations that are expected to benefit from his donations.
"Ingrid Newkirk, who is the founder of PETA and one of the most influential people in my life... she came up with an almost therapy for me, where we planned and are still planning a series of animal liberations and actions that I get to participate in and enjoy and have something to look forward to at the same time," he said.
"I think that my passion for the animals and against animal abuse is based on the knowledge that these creatures who feel and think can't speak for themselves and they're dependent on us for that. And so I feel it's my responsibility to speak for those that can't speak for themselves."
Simon, who has no children and is unmarried, created the hit Fox cartoon with cartoonist Groening in 1989 and was creative supervisor until 1993. He continues to receive tens of millions of dollars in royalties every year.
Meanwhile, the famed producer, who worked on hits such as Taxi and Cheers, also revealed that he has found his battle with Cancer liberating.
"Cancer is a horrible disease, and I am struggling with it... It has been a fight; it's been an adventure; it's been an education. It's been the most amazing experience of my life."