Terror attack on Chinese government building leaves 5 dead in restive Muslim province
Police shot dead four attackers after they crashed a vehicle in Communist Party offices.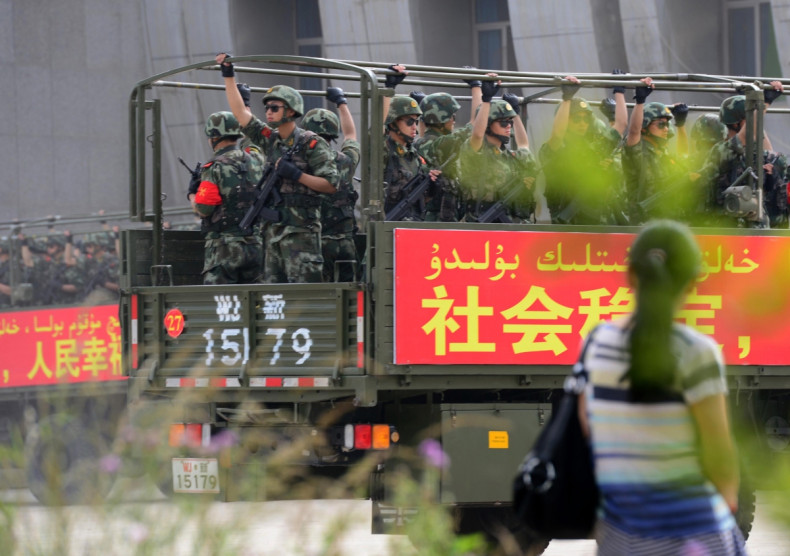 Four terrorists have been killed in Xinjiang province in Western China after driving a car into a government building and setting off an explosive device. One bystander is believed to have been killed before police shot dead the four attackers.
In a short statement on its main news website, the Xinjiang government said the attack occurred just before 5pm local time (9am GMT) on 28 December in Karakax county, deep in southern Xinjiang's Uighur heartland, according to Reuters. "At present, local social order is stable," the government said.
In a separate English language report, the official Xinhua news agency described the incident as a "terrorist attack". It gave no other details.
The Xinjiang region has been blighted by tension between the Muslim Uighur population and the ethnic majority Han Chinese.
Hundreds have died in Xinjiang in recent years, which the government claims is the result of unrest caused by Islamist militants and separatists. But rights groups argue that the violence is a reaction to China's harsh policies.
In October the government imposed a ban on any parent or guardian encouraging their children into religious activities with a threat of prison for those who disobeyed. This followed bans on men wearing beards and women covering their heads in accordance with Islamic tradition.
The Uighurs consider themselves culturally and ethnically related to Turkey and mostly follow Islam. They speak Uyghur, a language that is part of the Turkic language group.