Terror in Barcelona: How the Las Ramblas attack unfolded
Maps and pictures of the devastation brought by terrorists using a white van as a weapon.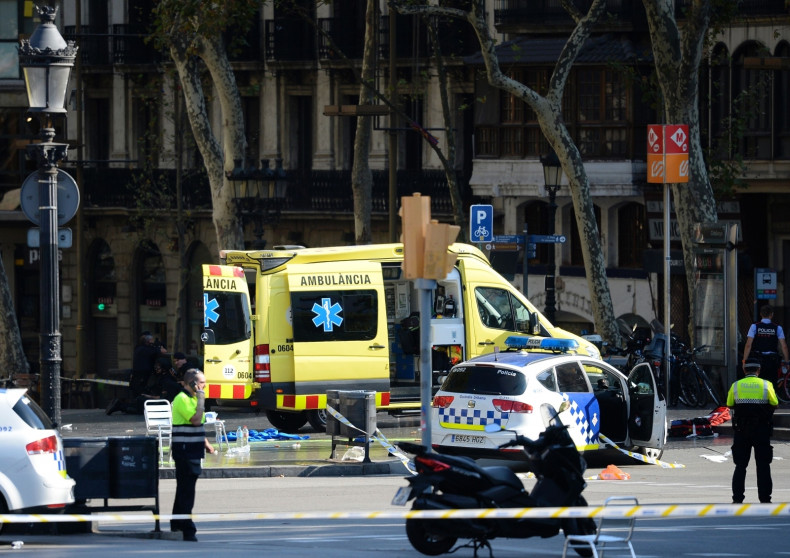 As tourists and locals enjoyed the sunny afternoon of 17 August on Barcelona's 1.2km-long Las Ramblas pedestrian mall, a white van ploughed into the crowds, zig-zagging to try hit as many people as possible. Terror had struck at the heart of the famous Spanish city. The strategy used by the attackers is similar to that used to carry out vehicular terror attacks in France, Germany and the UK.
A - At around 6pm, the van left Carrer de Pelai, the main road running west beside Plaza de Cataluña, and began speeding down La Rambla avenue, Barcelona's most famous street and a tourist hotspot. Many witnesses reported seeing the driver aiming to hit as many people as possible, travelling 600m before the vehicle halted.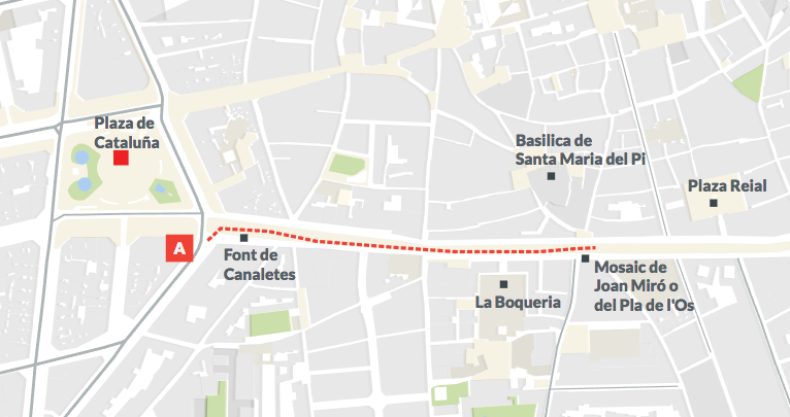 B - The northern section of La Rambla is the main access to the pedestrianised area and where the first victims were struck.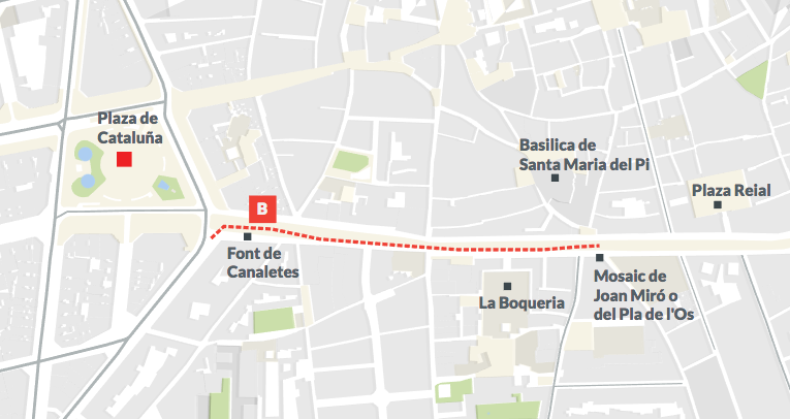 C - The van left behind several wounded people and debris from kiosks struck. Witnesses reported many people screaming, running and trying to enter shops and restaurants to escape from the main street as the van cut its deadly path.
In front of the Hotel 1898, five people lost their lives.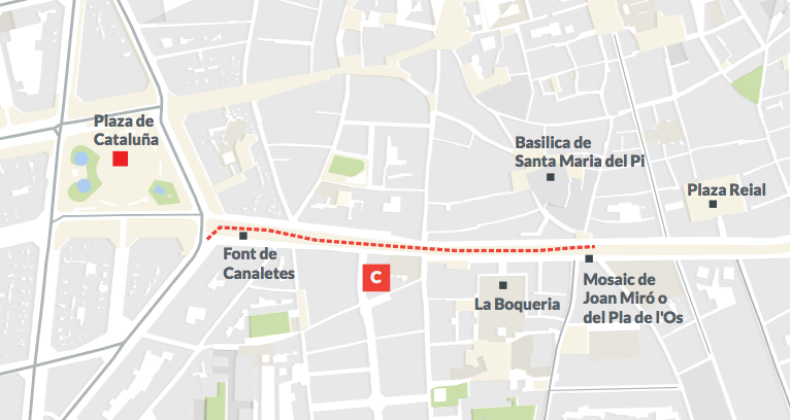 D - The van stopped on top of a mosaic by Spanish artist Joan Miró, one of the top attractions of Las Ramblas. Many of the victims were struck in this area, with witnesses reporting at least 15 people lying injured on the ground.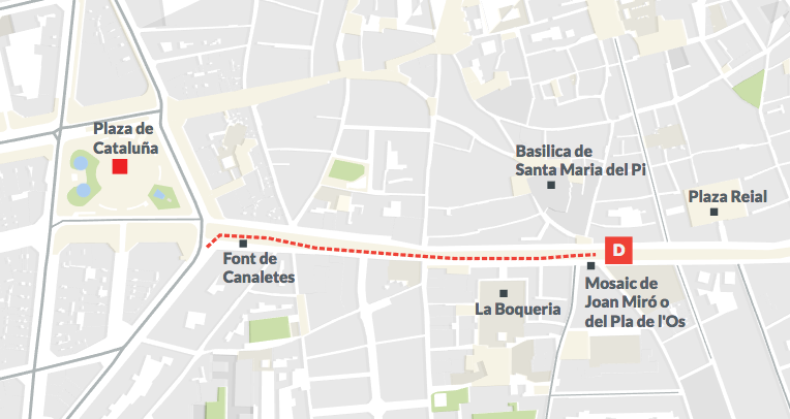 All images: Getty Images