Terrorist Hafiz Saeed Thanks 'Brave Man' Who Offered Three Son to Fight in Jihad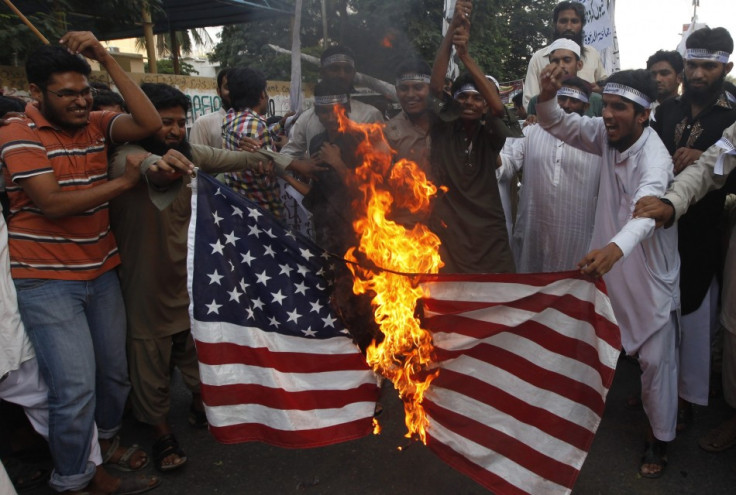 A Pakistani man has "sacrificed" his three sons to a life devoted to Jihad, in a publicly-held worker's convention about 80 km away from Lahore.
Abu Haider handed over his sons to Hafiz Saeed, chief of Jamaat-ud-Dawah (JUD), a parent organisation of banned Lashkar-e-Taiba (LET). The organization was implicated in the 2008 attacks on Mumbai in India, which claimed 166 lives.
LET is one of the largest and most active terrorist groups in Asia, and is suspected to be operating mainly from Pakistan.
US has offered a $10 million bounty on Saeed, who lives as a free man in Lahore.
"I hand over my three young sons to you for jihad (holy war). They will be now on your hands in your struggle," Haider, himself a JuD activist reportedly said at the communal convention.
In response to the "generous" act, Saeed commemorated Haider as a "brave father".
"Jihad is never waged against Muslims. It is against infidels. The infighting among Muslims is not jihad from any one group," Saeed went on to say at the social occasion.
JUD, long recognised as a front for the Lashkar-e-Taiba, is also listed as an alias of the LET terror group by the United Nations Security Council.
Pakistan is accused of being inconsistent and arbitrary in its approach to fighting terrorism. Its authorities crack down on some, while giving a free hand to others. The Long War Journal reported that Pakistan had twice placed Saeed under house arrest since 2001, but had let him go under suspicious circumstances.
In the past, several other al-Qaida and Taliban leaders were released without serving due sentences in Pakistan, or exchanged for hostages.
JUD operates quite visibly in parts of Pakistan, with its own website and a twitter page.
© Copyright IBTimes 2023. All rights reserved.