Tesco's finance director Laurie McIlwee is set to quit the UK's biggest supermarket amid speculation that it will report yet another decline in profitability.
According to a Financial Times report, McIlwee could resign within days as Tesco gears up to release its 2013 results on 16 April. Tesco declined to comment on the FT report.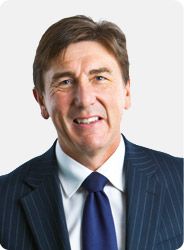 In its first half, Tesco had already reported a 24.5% fall in profit to £1.387bn, despite the business ploughing money into refreshing its tired stores and brand after the horsemeat scandal.
This followed the UK's supermarket giant reporting its first profit fall for 20 years during 2012/13, of 14.5% to £3.46bn.
It also pulled the plug on its US business Fresh & Easy after the division failed to produce a single annual profit since it was launched in 2007, despite swallowing £1bn of funds.
McIlwee had clashed over corporate strategy with Tesco chief executive Philip Clarke, two unnamed sources told the FT. He had been finance director since 2009 and worked at Tesco for 15 years in all.
Since the beginning of 2014, Tesco's share price has fallen by almost 14%.