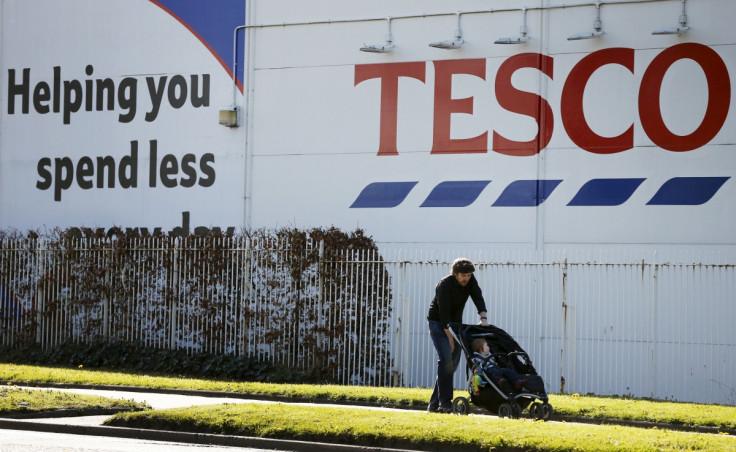 Supermarket giant Tesco has cut wages for thousands of staff after deciding to make changes to weekend, overtime and night shift rates. The new pay deal is set to affect a large proportion of their 310,000-strong workforce.
Store managers were briefed on the changes last week and an official announcement is set to take place on Tuesday 2 February. The Union of Shop, Distributive and Allied Workers (USDAW), one of Britain's largest trade unions with over 441,000 members, has been locked in discussions over the new contract.
It has been a testing few weeks for Tesco staff after the store announced that 76 of its current 400, 24-hour stores will now close at midnight and reopen at 6am because of a lack of shoppers in the early hours. The move affect around 400 workers.
Tesco was also found guilty of "seriously breaching" a legally-binding Groceries Supply Code of Practice to protect groceries suppliers. As a result of an investigation spanning from 25 June 2013 to 5 February 2015, Tesco was found to have acted "unreasonably when delaying payments to suppliers, often for lengthy periods of time".
According to a report by the Sunday Mirror, the new deal offered will see double time slashed to time-and-a-half on Sundays and Bank Holidays, additional pay packet increases to night staff working between 10pm and 6am will now only receive extra cash between midnight and 6am and overtime previously paid at time-and-a-half or double time will now be at the normal single rate.
A Tesco spokesman said: "We have reached a positive agreement on a two-year pay and ­benefits package for store colleagues, which is one of the most competitive in the ­supermarket industry and is good news for the large majority.
"We will announce details once we have spoken to colleagues about the changes. Any colleagues out of pocket will be given advance notice and earnings will be protected for up to two years."