Tesco trials Holland & Barrett concessions
Tesco extends concession programme in a bid to hold market share as it battles discounters Aldi and Lidl.
Tesco has formed a partnership with Holland & Barrett that will see the health food retailer launch outlets in the grocer's supermarkets.
The deal will see Holland & Barrett staff sell around 3,000 products from concessions inside Tesco stores.
The first health food outlet opened at the Dudley Tesco Extra on Monday (25 July), and offers some of the retailer's best-selling items as Bootea health drinks and snail gel beauty products.
Tesco said the pilot project would see "a number of further concessions set to be introduced over the summer".
The move comes as supermarkets carry fewer product ranges in order to save on costs, as part of the fierce ongoing price war with leaner discounters such as Aldi and Lidl.
This creates underused space, which grocers look to fill with complementary retailers.
The partnership also aims to take advantage of UK consumers' clamour for healthier food, beauty and similar products.
Tesco UK chief executive Matt Davies said: "We're always looking at new ways our stores can best serve the needs of our customers, so we're excited to be embarking on this partnership with such a recognised and trusted brand as Holland and Barrett."
Holland & Barrett chief executive Peter Aldis added: "We know that Tesco's customers are diverse, like ours, but one thing that they have in common is that they want access to a wide range of health and wellbeing products without having to take too much time out of their busy routines to source them."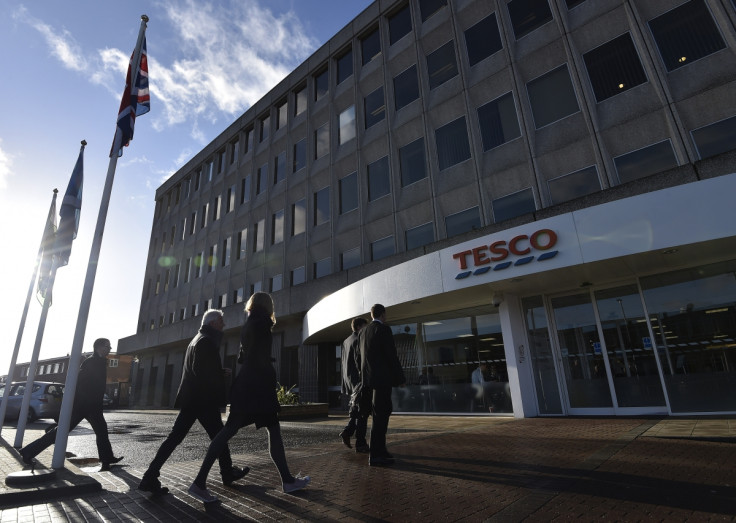 Last year, the Tesco struck up a similar partnership with Sir Philip Green's retail empire Arcadia Group, which has led to Dorothy Perkins, Burton and Evans shop-in-shops in some of Tesco's stores.
Tesco is not the first supermarket retailer to trial a shop-in-shop concept. Asda is already trialing a partnership with French sports brand Decathalon, while Sainsbury's impending takeover of Home Retail Group for £1.4bn will likely lead to Argos shop-in-shops in hundreds of its larger stores.
Verdict Retail analyst Andrew Hall said: "This trend is here to stay as supermarkets cut back on product lines."
Hall added: "This deal opens Tesco up to the explosion in healthier living. It also gives a competitive edge to larger supermarkets, because discount operators do not do these kinds of deals."
© Copyright IBTimes 2023. All rights reserved.